Corner TV Units
Our corner TV units provide you with the perfect space-saving solution for your room. Sometimes the best place for the family to get together after a long day is to crowd around the TV, and not every household needs a bulky, square, sharp-edged piece of furniture to house their TV on top of. Corner TV units are the perfect furniture pieces that give the same effect as a normal TV stand without getting in the way and allowing you some additional floor space to work with in your room.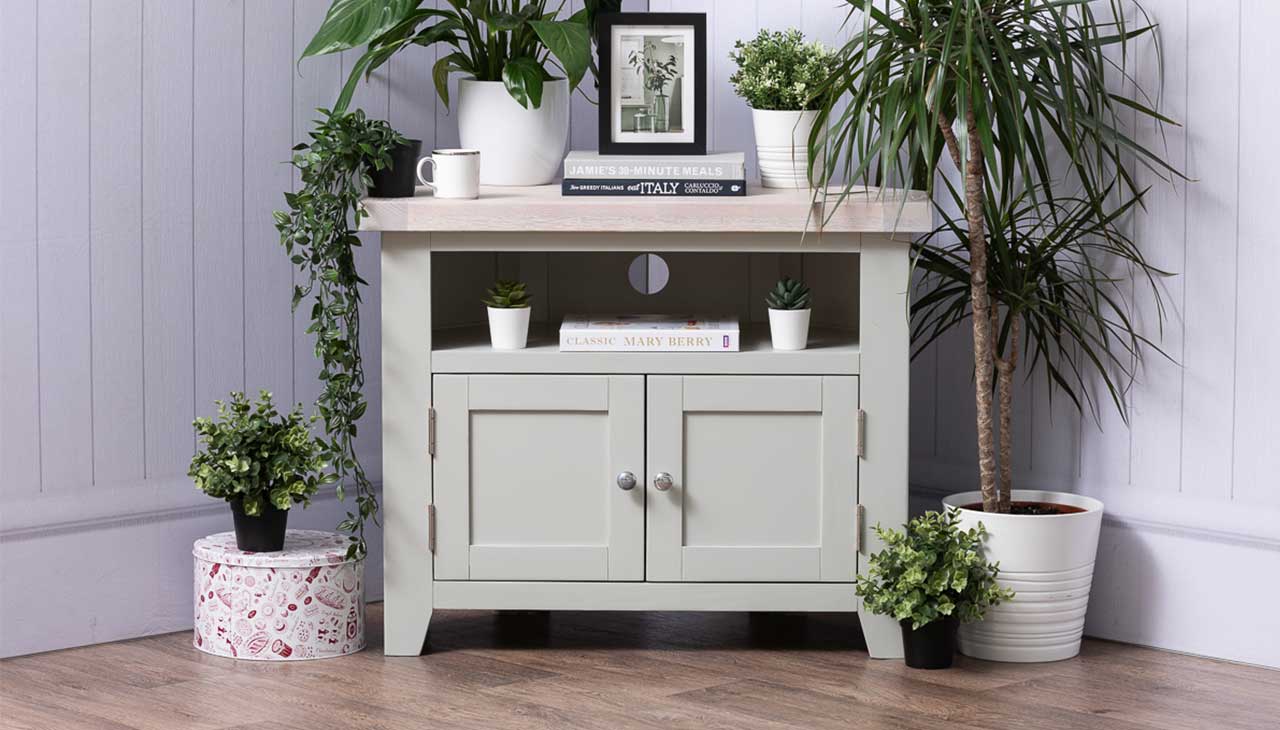 Small Corner TV Units in Oak
For those who don't have much space in their room, a smaller corner TV unit in oak may be the perfect solution. Oak will seamlessly blend with any style and any room as it is light and versatile. Our small corner TV units in Oak are timeless and long-lasting making them wonderful pieces for family living. There are lots of options with a range of storage choices from cupboards to drawers and even a mix of both there is something to suit every home.
Contemporary Corner TV units
We have a good range of contemporary corner TV units to help you to add that modern flare to your home. Our contemporary corner TV units are easy to clean and help you to store away rarely used clutter or tech accessories that you would rather guests didn't see. They are great looking and practical in every way. A wonderful investment for your home.