Monaco in Charcoal Furniture Range
Our Monaco in Charcoal furniture range partners texture and colour to create a beautiful contemporary feel. The wood is tinted to an exquisite charcoal colour to create a dark wood look finished with a marble top and a black base which helps to elevate the pieces. Rounded legs compliment the round edges and silhouette of the collection. There are even seamlessly integrated door that will open up to inner storage cupboards and shelves with a simple push. The Monaco in Charcoal range offers plenty of eye-catching statement pieces to take centre stage in your home.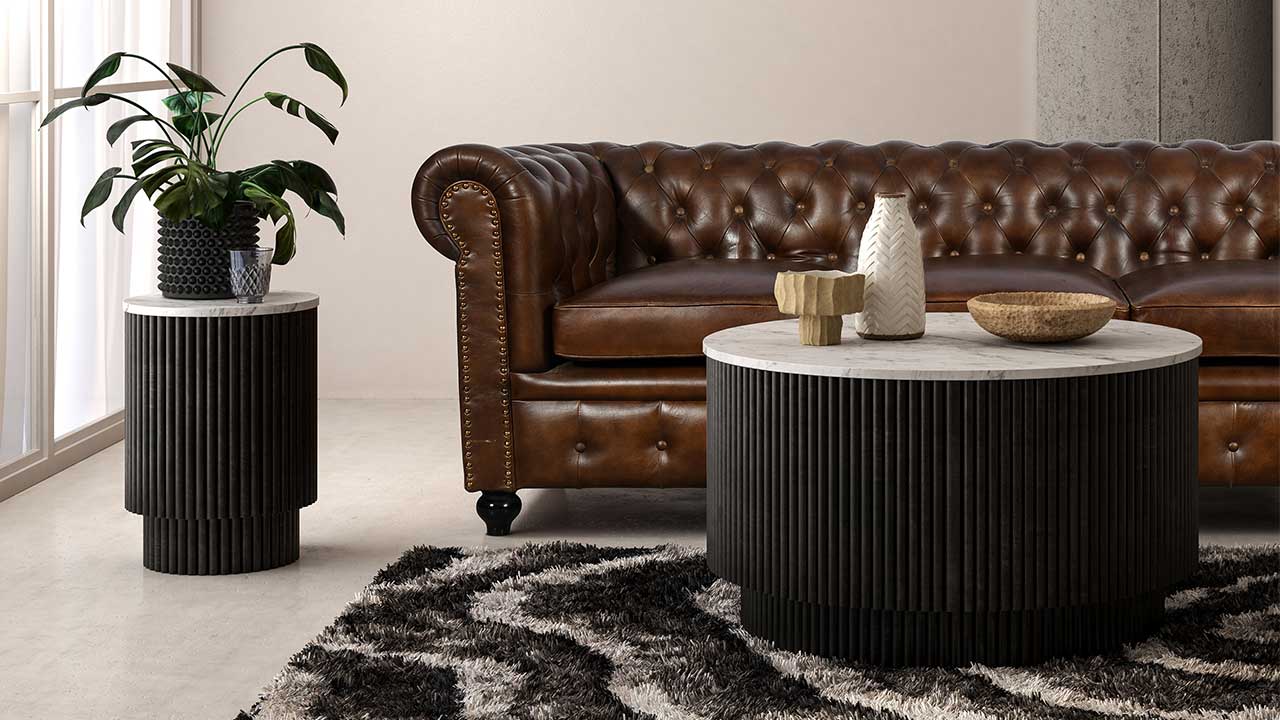 Dark Wood Furniture
Dark wood furniture pieces have a lot to offer, not only do they give a clean, modern look to a room but they also add a certain depth and colour to rooms that may lack dimension. Dark wood furniture is popular in bedrooms and offices as it looks sleek and elegant but it can also work in your living areas too. The darker wood colour means that any damages cannot easily be seen and dark wood furniture also appears to look smaller than their chunkier oak counterparts which is a huge plus for those who have smaller spaces to fill. Our Monaco in Charcoal range is designed to be slimline and lustrous so that you can add a slice of luxury to your home and living space.
Dark Wood Dining Tables
Our Monaco in Charcoal range offers a selection of dark wood dining tables in different sizes. Our two sophisticated designs incorporate matching ribbed textures and are suitable for any sized space. Our larger oval dining table is an all-charcoal finish that enhances the curved edges and ribbing details enhance the finish. Alternatively, choose our round dining table featuring a tall solid charcoal base complete with a round marble tabletop. Compliment the dining tables and finish the look with our stylish grey Amoury chair, also available in mustard and beige.