Our Symphony Grey Furniture range is made up of beautiful pieces of bedroom furniture that will help you create or maintain a classic elegant look throughout your modern home.
Each piece is made with a painted wooden finish that gives a smooth texture to every surface.
There are lots of different pieces to choose from, including wooden ottomans and blanket boxes, to matching dressing tables and bedside cabinets.
This truly is a wonderful range that is sure to brighten up your bedroom.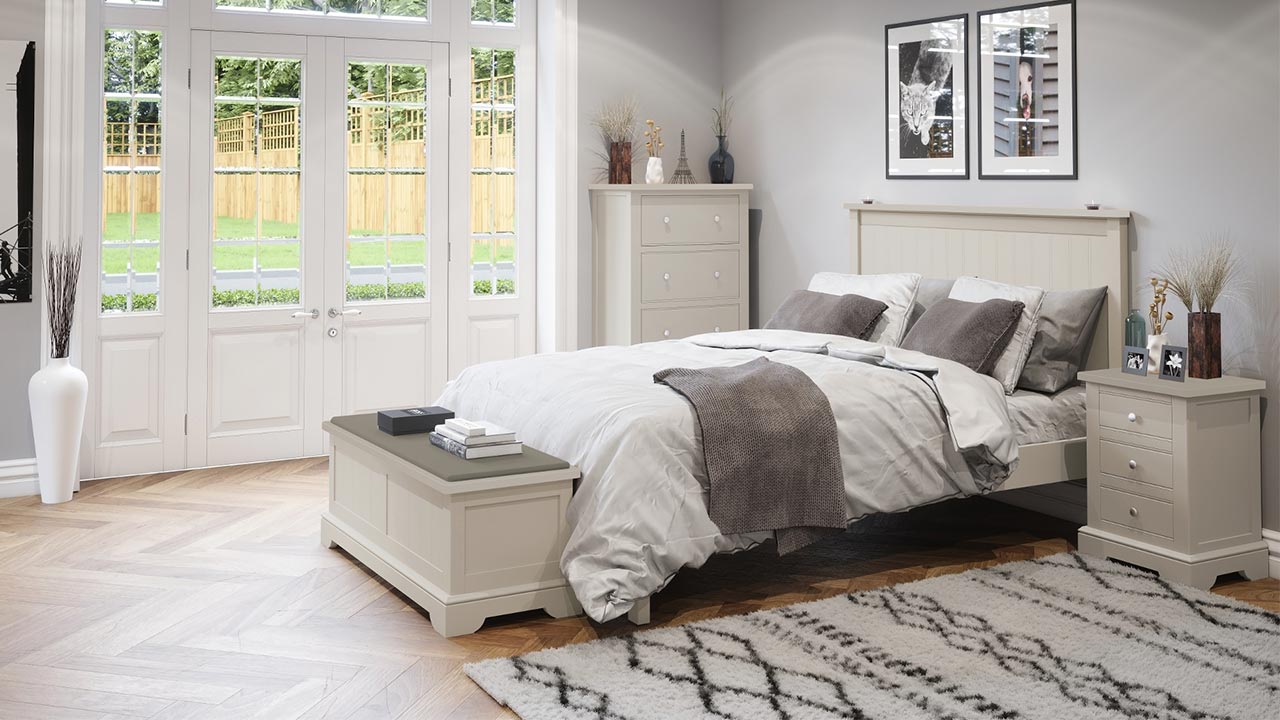 White Bedroom Furniture
White bedroom furniture is now one of the most popular furniture trends. It provides a neutral colour palette that is designed to work in any room regardless of ongoing colour schemes or other decor choices.
It gives you a blank slate to work around as you decide what suits your room and you can always be guaranteed that the room will look bright and clean as the white bedroom furniture reflects the light around the entire room and ensures that it looks bigger than usual.
It is a great choice for new contemporary homes or for those seeking a refreshing look for an existing bedroom. White bedroom furniture is designed to give a flawless look to any home.
White furniture sets
Revamp your room with our white furniture sets, our Symphony Grey furniture range will play a key role in setting the mood so it is essential that you find the correct storage units, dressing tables, bedside furniture and bed frames to keep the trend running throughout your bedroom.
Usually, bedrooms are the last rooms in the house to be redecorated but you don't always have to redecorate completely to give the room a solid refresh.
It's amazing how a few items within this white furniture set could make a huge difference to your domestic lifestyle.