Our new Balmoral Oak furniture range combines both timeless, traditional, heirloom pieces with a practical, beautiful and modern design. The Balmoral Oak pieces are all hand-finished in a dark lacquer which helps to deepen the natural grain of the oak. 
Furniture within the Balmoral range is finished with black, metal drop handles that help to continue the traditional look and feel of the pieces. With smooth lines and gently rounded corners to enhance the classic appearance and stunning finish of the Balmoral range.
This range includes bedroom, dining room and living room furniture pieces meaning that there will be something to suit every taste and room in your home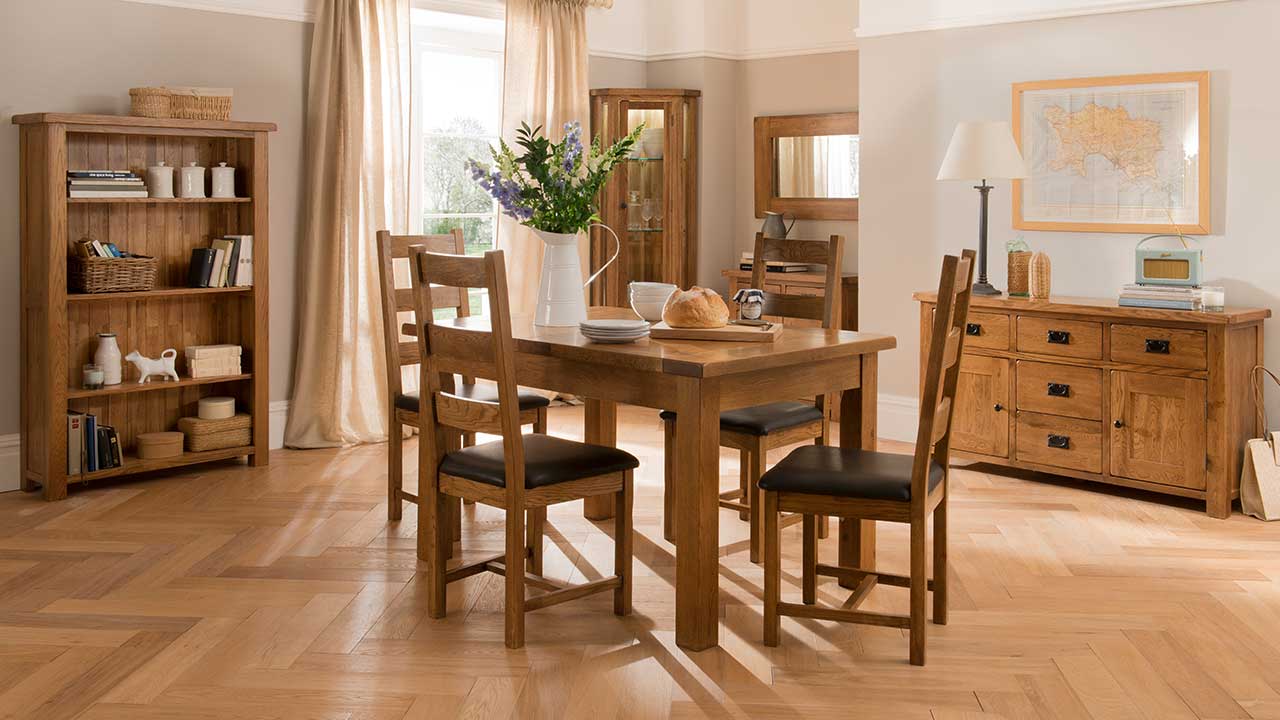 Oak Framed Mirror
A stunning feature of the Balmoral Oak Furniture Range is our beautiful oak framed mirrors. They are a wonderful piece to display in a hallway or a bedroom or even above a fireplace. The brilliant thing about oak framed mirrors is that they are durable and can withstand gentle heat and abrasions without causing damage over time so an oak framed mirror really is a worthy investment that can go anywhere within your home. 
Oak Bookcase
An oak bookcase is always going to be a gorgeous addition to a living room or a study. There is always something about an oak bookcase that will leave you in both awe and admiration as they are such stunning pieces of furniture. Our Balmoral oak furniture range is some to several kinds of oak bookcases in a variety of models and sizes meaning that you can truly find the perfect fit for your home. Oak is a long-lasting and durable material that can absorb wear and tear issues easily, which is only another reason to adore an oak bookcase.