Harewood Oak Furniture
The Harewood Oak Range is made from solid oak and selected oak veneers. Its simple yet perfectly finished design makes this range fit into any room in your home, all at an affordable price.
The Harewood Oak furniture range is a brand-new collection to our store and we have never had a range sell just so quickly!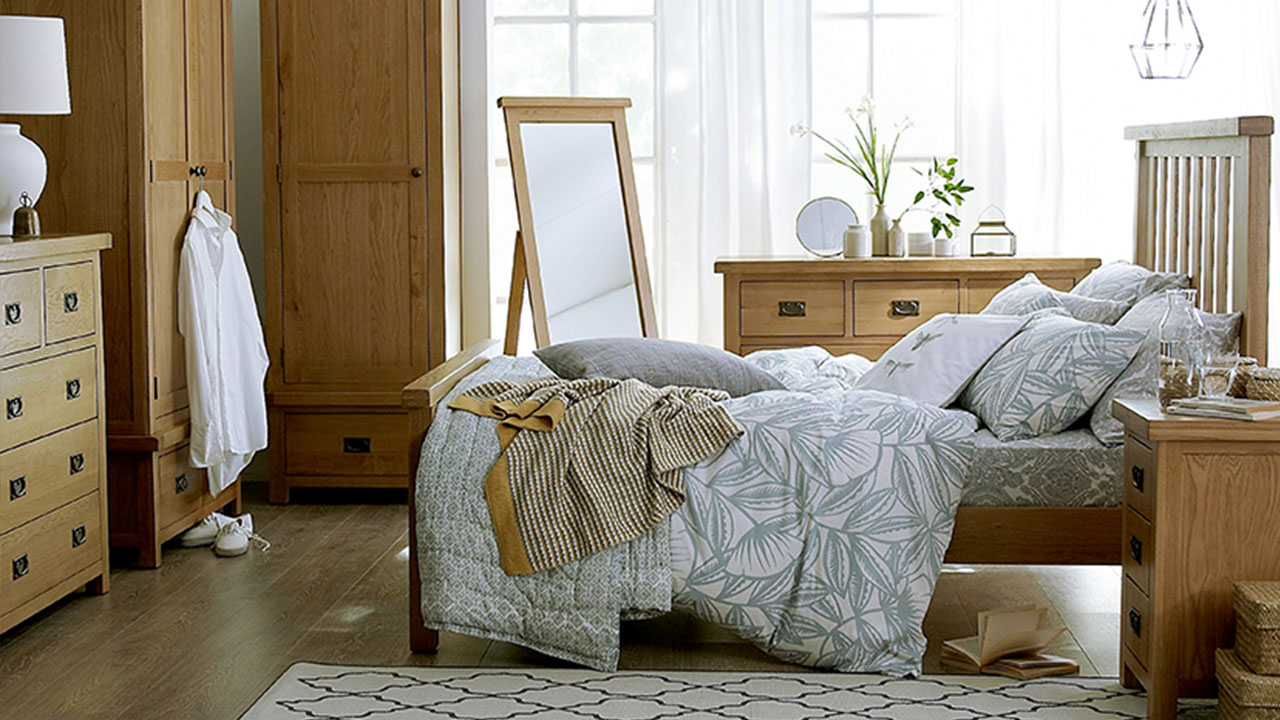 Rustic Oak Furniture
Our Harewood Oak Furniture range is the perfect set if you are looking for a rustic feel to the furniture pieces in your home. Rustic Oak Furniture has recently become a popular trend in newer homes to help to give the house a lived-in look. The Harewood Oak Range has a beautiful varnished finish with dark metal handles that are crafted with vintage flare this helps to give the range a similar feel to rustic oak furniture.
Rustic Oak Shelves
Our Harewood Oak shelves are the perfect choice for those wanting rustic oak shelves to add a sense of style to their home bookcase or display unit. Many people choose to have book shelves within their homes either in the dining room or in the living room and office spaces. Choosing rustic oak shelves will help to give a farmhouse atmosphere creating a warm, cosy and welcoming space throughout.