Painted oak furniture adds light and character to any room. Our steadfast living room, dining room and bedroom painted oak furniture comes in many colours, including chalk finishes. Browse grey, white, and cream pieces below.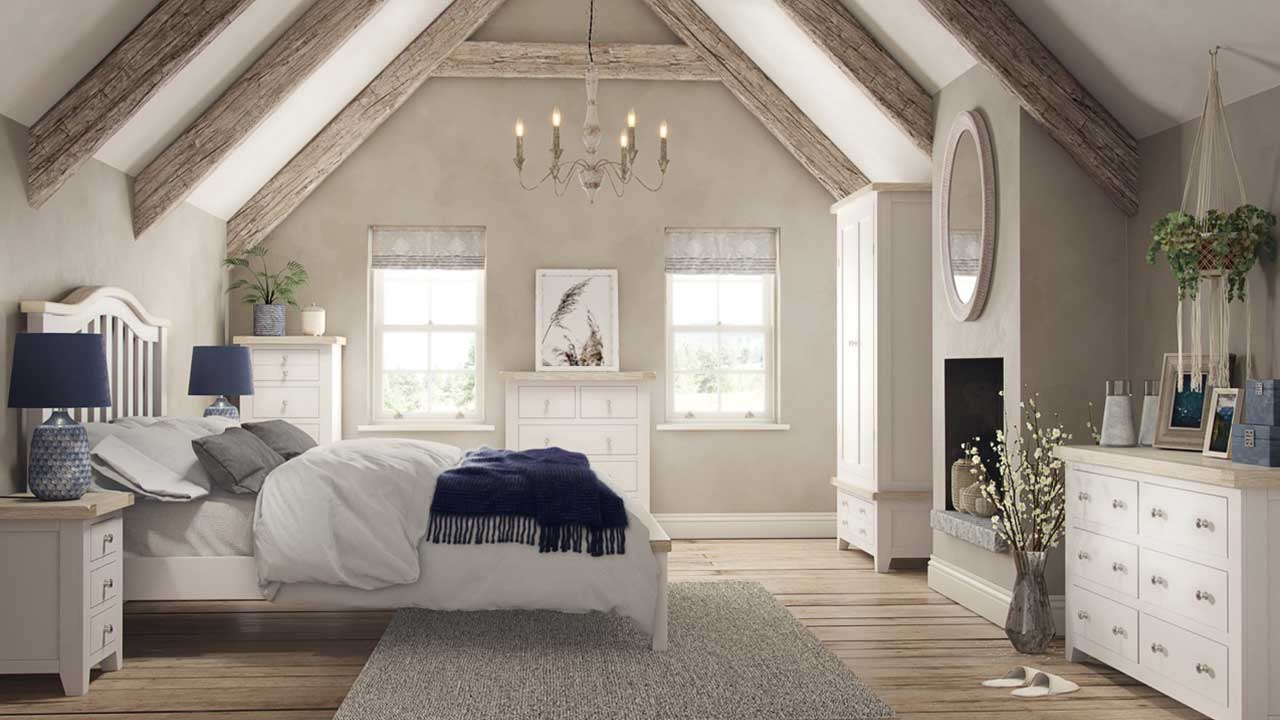 Grey, or white, or cream painted oak furniture?
The right colour of painted oak furniture can transform the look and feel of a room. Warm tones will feel welcoming, while light shades can make a dark room look lighter.
Grey Oak Furniture
Grey oak furniture is our most popular colour of painted oak furniture. Grey is extremely versatile, and there are many different shades and tones – light, dark, warm and cool.
Cool-toned greys look sophisticated when paired with smokey blue colour schemes. While warm-toned greys offer more softness, while not feeling overly cosy and romantic. Grey oak furniture is a perfect neutral option, and pairs beautifully with unpainted natural wood too.
We stock a high-quality range of grey oak furniture styles, including:
Cumbria Slate, an intense dark grey 

Winter Mist, a medium, pink-toned grey
White Oak Furniture
White oak furniture injects more light into a room, offering a clean and spacious feel. 
White goes with everything, so it pairs well with both traditional and modern colour schemes. We offer a range of white painted oak furniture, including fully and partially painted styles. 
Read our blog post on shabby chic style for tips on distressing white oak furniture.
Cream Oak Furniture
Cream oak furniture is ideal for cottage-inspired or traditional looks. It adds warmth, making it a good painted oak furniture colour for bedrooms. Our cream oak furniture includes:
Ambleside, a comforting ivory tone

Cotswold Moonlight, a grey-cream