House of Oak stock a select range of oak wall mirrors. Available in a range of sizes and finishes, a well-placed mirror brings light and a feeling of space to any room. View our selection below.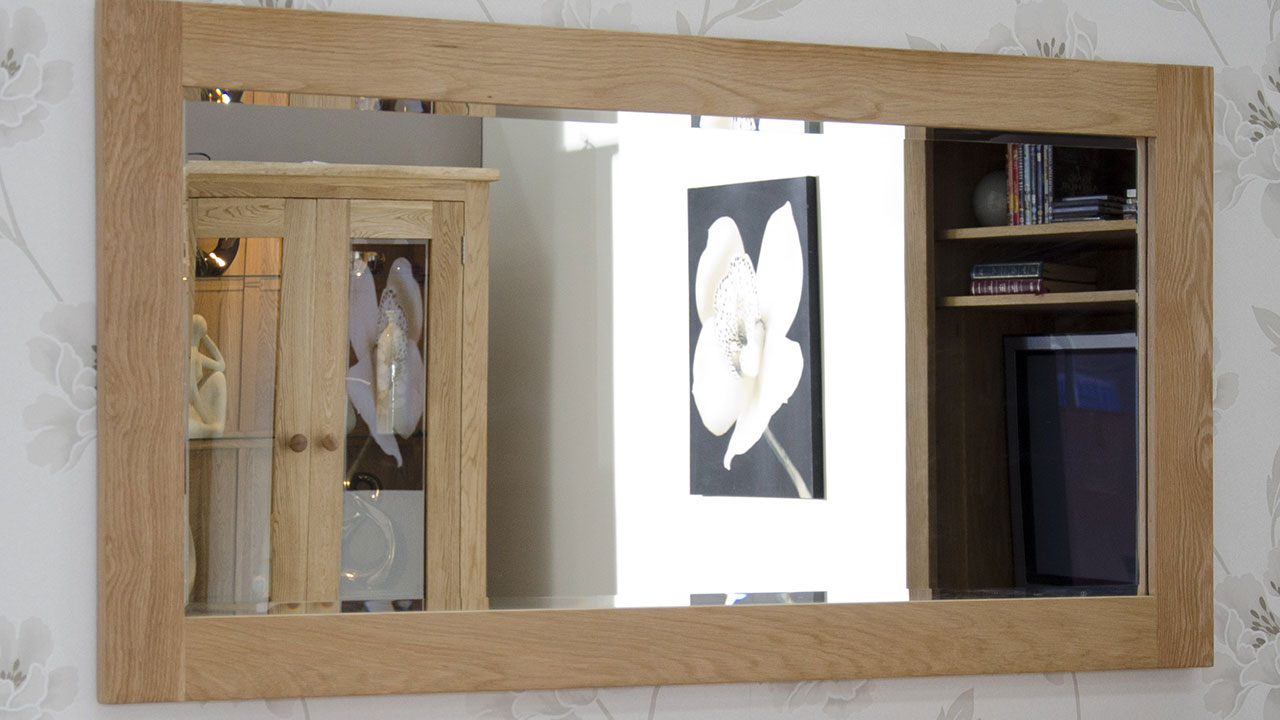 Almost any dining room benefits from a wall mirror. Facing the dining table, a wall mirror creates a sense of abundance and opulence, subtly creating the impression of twice as much food. With quality oak frames in a range of styles, we have an oak wall mirror to suit every taste, and to tie in perfectly with your oak dining set.
Dining room wall mirrors are a great way to create the illusion of extra space, making even the cosiest dining room feel more open. They're also great for rooms that don't have many windows as they capture light and reflect it into the room, making the whole space feel lighter.
Mirrors for dining room walls work well when they are shaped around key items such as fireplaces or cabinets. They can become key features that affect the look of the whole room. That's why we have such a range of different sized dining room mirrors, in both landscape and portrait, so you can find the one that works perfectly.
The frame of your mirror is just as important as the shape. Oak dining room mirrors should match your table, chairs or other furnishings to complete the overall look of the space. This is why we offer such as range of different tones, from classic oak to painted white or grey. We even have a collection of mirror-frames for an extra special look.