Kit Out Your Kitchen
As many of you already know, the kitchen is often the heart of the home when it comes to not only socialising but also cooking and catch-ups. Having your kitchen just the way you want can provide you with a clear mind and clear understanding to where all those utensils are hiding, as we all know, they often have a mind of their own! Our New Hampshire range can provide you with both style and storage. The high quality craftsmanship that our products ooze at House of Oak mean that it can guarantee you a product that will not just last a lifetime but grow character with age.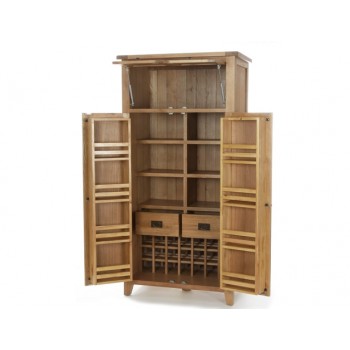 Perfect for storing away all your herbs and spices, this modern day solution to a pantry evokes style and practicality. As this is a freestanding unit, it gives you the ability to work around you and your décor. With our Pay by Finance option you can purchase this item from just £75.00 a month with 0% APR.
Extending Table - £449.99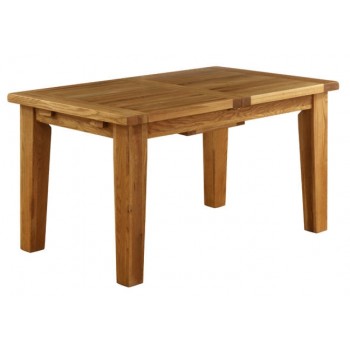 Hand-crafted from solid oak, our New Hampshire Extending Table is ideal for throwing dinner parties. A lifetime investment, this piece will grow with time and with it, add a little bit of character along the way. Don't forget to check out our extensive range of chairs that can look great placed around your new table!
Wine Rack Table - £399.99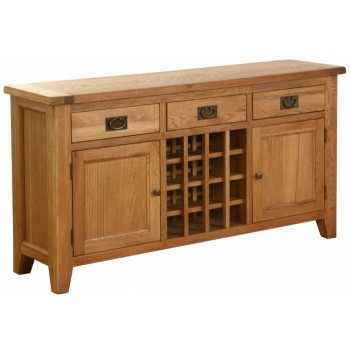 Do you need a place for your wine AND for the glasses? Our Wine Rack Table not only holds 16 bottles, but also has 2 large cupboards and 3 small draws. With its trusted table top, you can accessorise it with pictures, candles, ornaments, whatever you want! A lifetime investment, this piece will provide timeless beauty for years to come.
Twin Pedestal Extending Table - £649.99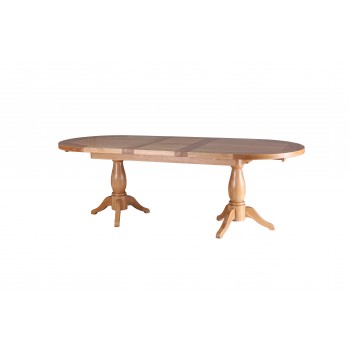 Have you got a large family and struggling for space on a Sunday afternoon? This twin table is ideal if you frequently have guests around for dinner. With an extendable addition, you can keep it at either the larger size or the slightly smaller one. Similar to the above, the solid oak gives you not only a sturdy, lasting table, but it will also be an elegant feature in your home.
Kit out your kitchen with House of Oak this year and make your house a home. We use our experience and knowledge to make sure we provide you with quality oak furniture that will last a lifetime.
For more information about any of our products, pop in to our showroom or visit our website.
Don't forget to keep up to date with everything at House of Oak via our social media; Facebook, Twitter, Pinterest.