Best Chairs for Bedrooms: 9 Ideas for Inspiration
A chair in your bedroom should be more than an afterthought. A well-selected chair can finish off a bedroom, elevating the room both practically and stylistically.
Whether it's an upholstered piece to add a touch of elegance and comfort, or simply a comfortable stool for your dressing table, having the right chair in your bedroom can really enhance the space and how you feel in it. Here are five different chairs on offer at House of Oak to meet a range of needs.
1. Upholstered Chair in Carbon Black

Add a touch of French chic with this upholstered chair in carbon black. Padded for comfort, and completed with button detail and shapely legs, this chair is ideal for using with a dressing table, or simply to create a comfortable and stylish corner to sit. This piece compliments other pieces from our Upholstery Bedroom Collection, including the chaise lounge and ottoman.
View upholstered chairs in a range of colours.
2. Cromarty Occasional Chair in Plum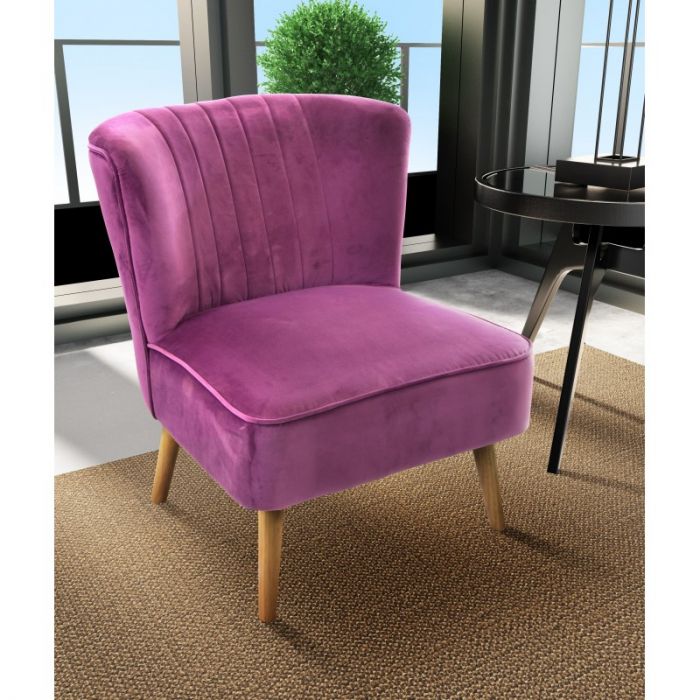 Occasional chairs, also known as cocktail chairs or accent chairs, are the perfect way to add a splash of colour and style to your bedroom. Finished with luxurious velvet, and hinting subtly at vintage design, our Cromarty occasional chairs bring a striking 'accent' to any bedroom.
Browse our selection of occasional chairs.
3. Oslo Oak Slat Back Chair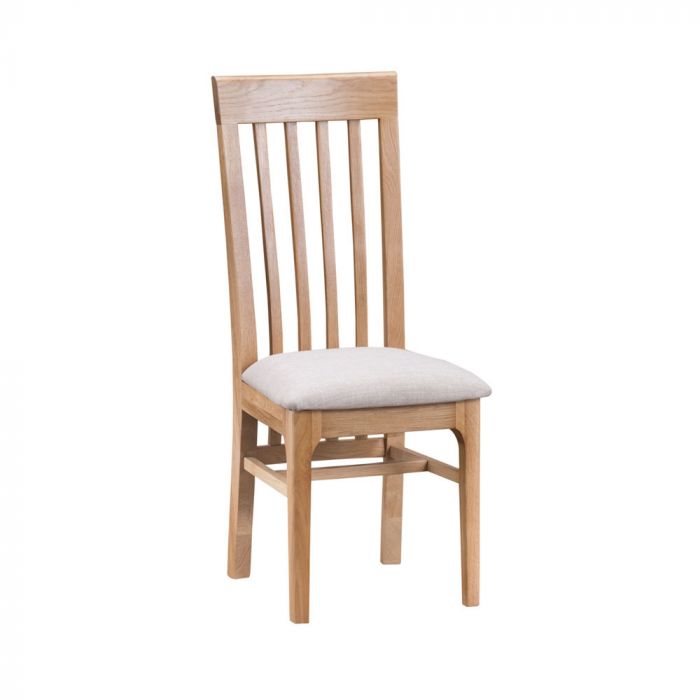 In a natural oak finish, the Oslo bedroom range embodies the Scandinavian interior design trend that has captured the world and shows no sign of ending. Bring a Scandi touch to your bedroom with this stylish chair in front of your dressing table, complete with a soft fabric seat.
View the Oslo oak slat back chair.
4. Upholstered Straight Top Chair in Duck Egg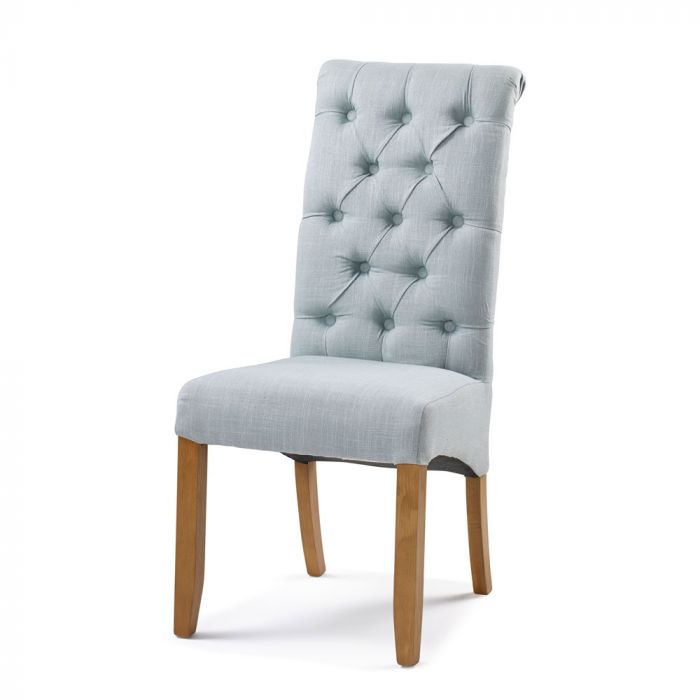 Sit comfortably at your dressing table with this pastel shaded straight top chair. The classic styling and traditional button detail will elevate almost any bedroom, whether you are completing a classically decorated bedroom, or adding a classic touch to a more contemporary-styled room. In delicate pastel, this chair adds a subtle splash of colour.
Browse straight top upholstered chairs.


5. Mayfair Mirrored Dressing Table Stool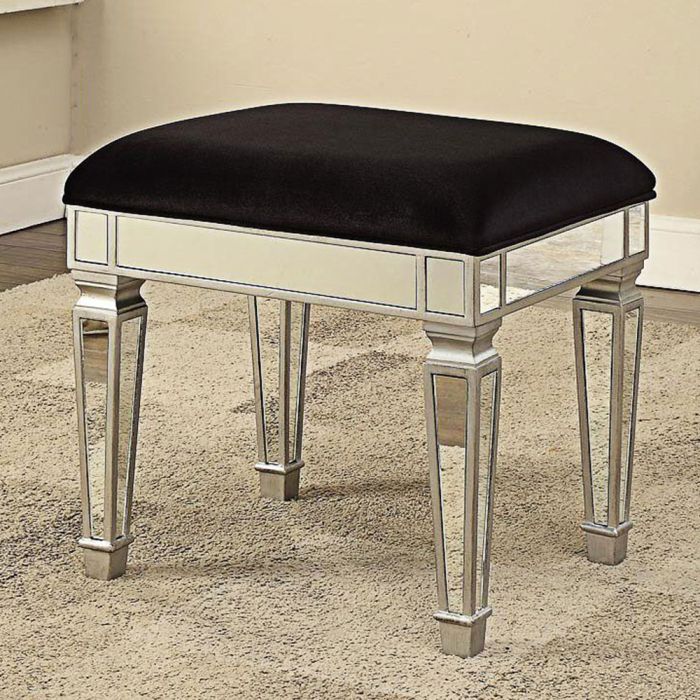 Add an element of sumptuous and contemporary chic to your bedroom with this upholstered, mirrored dressing table stool. Whether you pair it with the Mayfair dressing room table, or use just the stool to bring a sparkle to your bedroom, the Mayfair mirrored stool is brimming with character. Glass panels, silver leatherette details, and luxurious black velvet come together in synergy to create a real stand out piece.
See more about the Mayfair mirrored dressing table stool.
6. Cromarty Armchair in Teal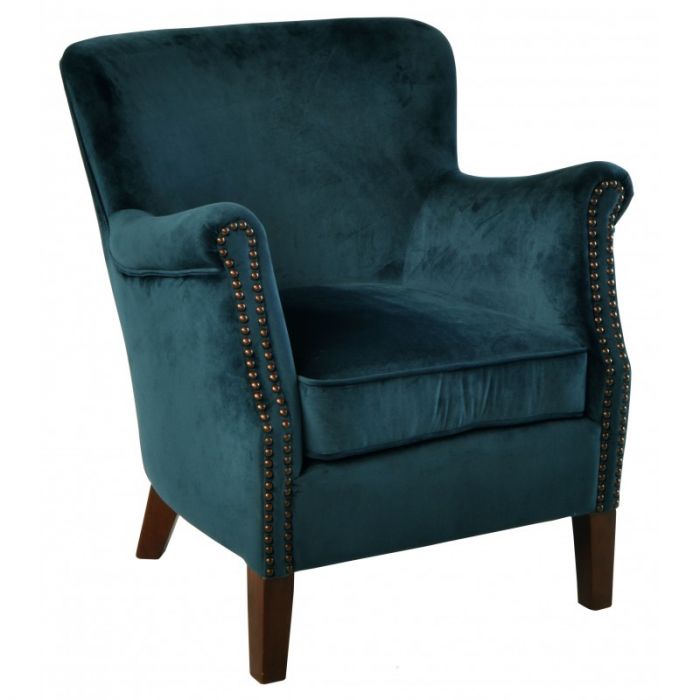 This luscious Cromarty occasional armchair comes complete with stud detailing and a sumptuous velvet finish, in a classic armchair design. In a bold colour such as teal, it's the perfect accent piece for a minimalist style bedroom, bringing an unmistakable touch of luxury.
Explore the full range of occasional chairs.
7. Deluxe Oak Ladder Back Chair

The Deluxe range oak ladder back chair is a classic styling of a highly versatile oak chair. Perfect for any room in the house, you can use this chair in front of your dressing table or dining table.
See more information about the Deluxe oak ladder back chair.
8. Jude Chair in Turmeric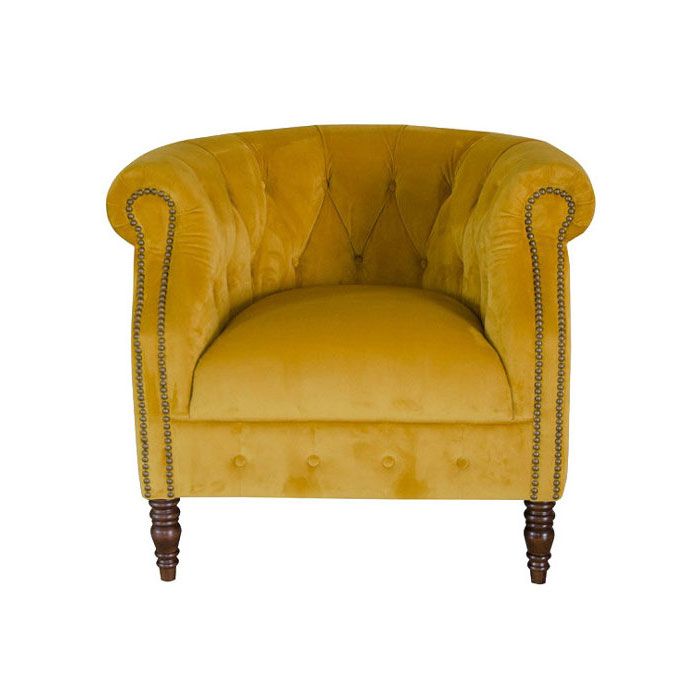 Add a splash of colour and class with a classic Alexander & James Jude chair. In plush turmeric, and with a subtle vintage feel, these chairs and handcrafted and made to order using the finest fabrics. The hand-turned and polished legs perfectly complete the piece, making it a charming and stylish addition to a bedroom.
View all Jude chairs from Alexander & James.
9. Luxurious Chaise Lounge in Putty

Representing elegance and relaxation, a chaise lounge can elevate a bedroom to another level. The chaise lounges from our Bedroom Upholstery Collection offers a contemporary take on the timeless classic. With luxurious padding and button detail, it offers both comfort and incredible style, and is available in four different muted colours.
View full information about our chaise lounges.
House of Oak are specialists in oak furniture, offering a carefully selected range of quality furniture for every room. Browse our full range of oak bedroom furniture.