Creating A Dressing Room: Dressing Room Furniture Essentials
A dressing room is the epitome of luxury. Whether you're a fashion guru, shopaholic or lover of organisation, a walk-in closet makes the everyday chore of choosing an outfit into a new and improved experience.
Envision perfectly folded trousers and jumpers, colour coordinated t-shirts and shoes neatly stored away and become the ultimate trendsetter, by creating a dressing room that dreams are made of.
How do you start your walk in closet design?
Begin by choosing your space wisely. Building the space in or transforming a spare room? Careful planning and optimising the space you have will make all the difference when creating your own walk-in wardrobe. Struggling with awkward angles? Be realistic about what you can and can't work into your space. Build high when you need to and choose smart storage solutions like back of the door racks and shelves in empty space. Walk in closet design is all about maximising storage space where you can.
Once you've decided on your space, your furniture is your next stop.
Here are our top items to consider and include for the best dressing room decor and to create a place you can escape to, no matter what size of space you're working with.
1. Choose the ultimate dressing room wardrobe
The first place to start when creating your own dressing room has to be the wardrobe. The wardrobe really is the main event of any dressing room, and should be the centre of any walk in closet design.
When choosing the wardrobe, you'll want to choose a wardrobe that maximises the storage space, and goes with your chosen dressing room decor. For maximum space and ample storage solutions, our sliding door wardrobe does just that. Using a wardrobe with sliding doors, especially where space is a premium means you don't waste space with doors opening and being jarred open when your clothes are overflowing.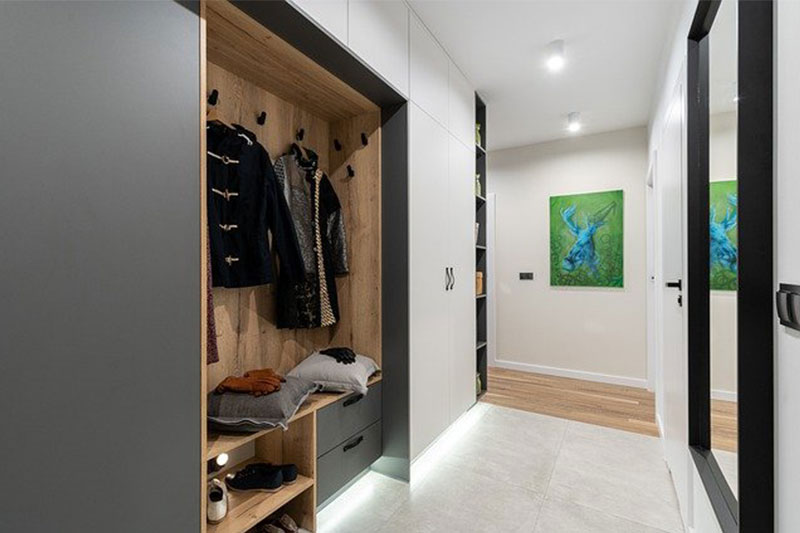 Also look to choose a wardrobe that has shelves in. Having shelves within a wardrobe design enables you to stack up labelled boxes, shoes, and bags, or anything you want out of sight. Including shelves with a door over also gives you an easy way to hide any messy shelves or arrangements, to make the room less cluttered.

If you're working with a large space, check out our Chantilly Triple Wardrobes or full choice of real oak wardrobes here, the perfect luxury dressing room furniture.
2. Utilise dressing table storage
Dressing tables not only look great in any walk in closet design, they are also incredibly useful storage space. Incorporate a dressing table to keep your must-have accessories to hand and as a place to style makeup, brushes or hair styling tools. Modern or vintage style, choose a vanity with a stool and mirror for the ultimate pamper palace or getting ready hideaway.
Complete with a selection of drawers, real oak dressing tables offer ample storage for those bits and bobs you're not sure what to do with. Don't just chuck them in though, keep things in order and organise your drawers with cupboard tidies and storage boxes. Dressing tables truly are the quintessential dressing room furniture.
3. Expand your space and keep your look in check with a long length mirror
Another dressing room furniture essential of course, is the full length mirror. A walk in wardrobe would not be complete without a large mirror. Once you've styled your new looks, create your own cat walk with a full-length mirror at the end or dress the sides of your room with large wall mirrors for a view of all angles.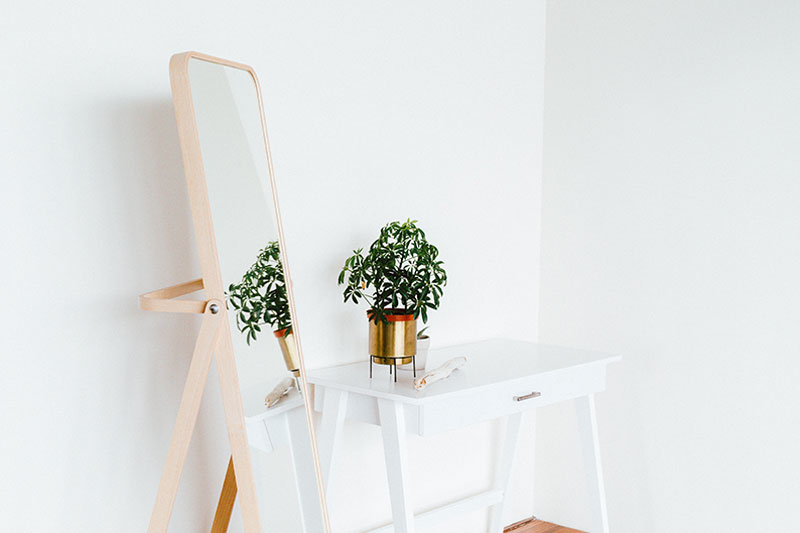 Mirrors are also great for making a room feel bigger, if you're short for space or your dressing room is narrow. They can also improve the lighting of your room as light bounces off them. Where possible, choose furniture sets that have mirrors attached to them.
4. Keep shoes out of sight, but not out of mind with innovative shoe storage
With great clothes, comes great shoes. Depending on your level of shoe collecting, you may have some special pieces you want to display, want them all out or simply want to store them away. An easy way to look for dressing room shoe storage is to look for anything stackable.
Where floor space is limited or you simply don't want the room to be dominated by shoes, blocky tiered shoe racks or shoe stands work particularly well as you can build high as opposed to wide, taking up less floor space. If you're creating a bespoke dressing room, a smart shoe storage solution is a shoe 'larder', like a larder you might find in a kitchen, you can pull out and view all your shoes and store them away.
For a more traditional shoe storage, you can't go wrong with tucking your shoes away in a classic real oak shoe cupboard.
5. Take a seat with a dressing room chair
Many of us have that one chair in our room that hosts a pile of clothes while we try options on, or clean clothes to be hung up. Therefore it would seem quite essential that a dressing room features a chair. Or for the more tidy of us, a dressing room chair can be a place to drink your morning coffee or glass of fizz while we're getting ready, as well as a place to sit while we slip our shoes on.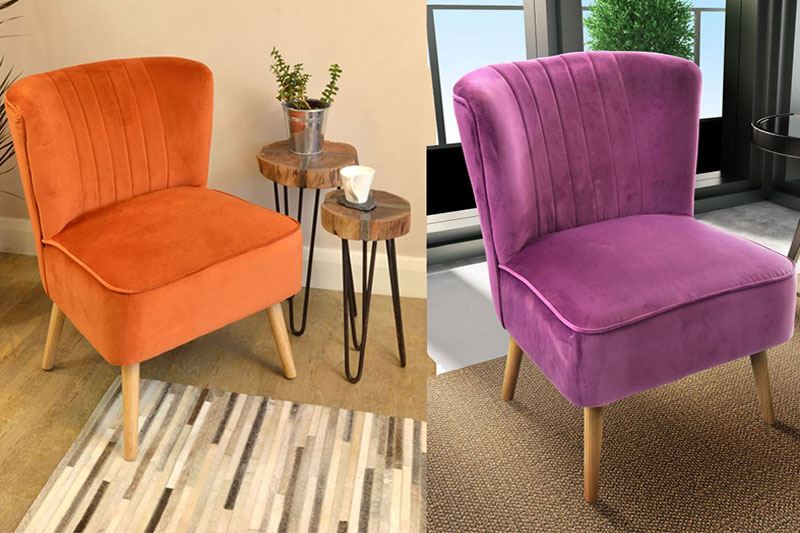 An attractive dressing room chair can really bring the dressing room decor together to create a lavish looking space. Explore beautiful upholstery, with rich colours to make your chair stand out or really become a feature of your dressing room.
Chairs like our Cromarty cocktail chairs come in a selection of bold, bright and pastel velvet colours, to create a first-class stylish space.
6. Or perch on a dressing room stool
Stools are a tremendously versatile piece of dressing room furniture. Not only does every dressing table deserve an equally dashing dressing room table stool, there are also more practical options, and great decor pieces.
Bedroom stools which double up as storage, like our Chatsworth Oak Bedroom stool, opens from the top, giving you that extra bit of storage space. Or opt for another bold colour to match your chairs decor and create an accent piece with an Accent Stool. Fabric stools are comfortable, offering guests an extra place to sit and instantly draw attention to themselves creating a relaxing feel.
7. Display your best show stopper items
Not everything has to be neatly hidden away in your new dressing room. Keep your items tidy and well presented with Display cabinets, as well as show off those statement pieces and add dressing room decor with any ornaments, photographs or decorations. Display cabinets are also an excellent way to easily find items of clothing and accessories and remember what clothes you have, offering more outfit possibilities.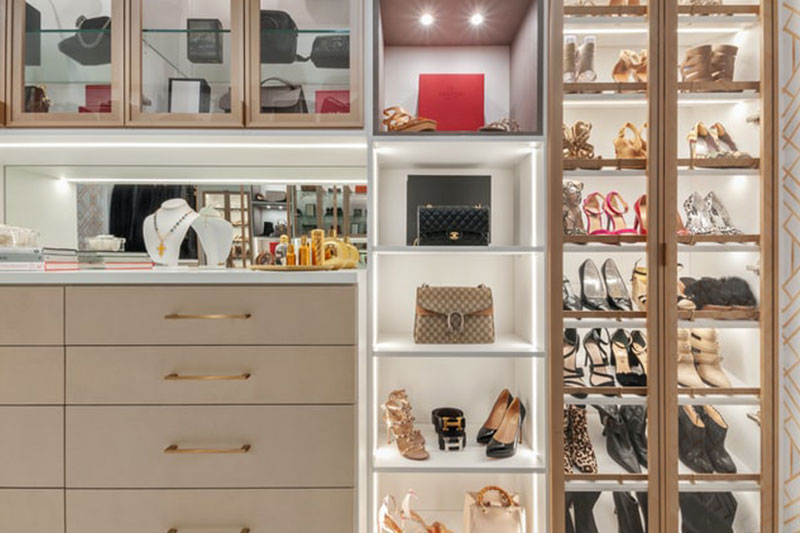 8. Personalise your dressing room
Finally, ensure to bring an element of you into your dressing room. Add in finishing touches that make your dressing room unique. This could be statement artwork, ornaments or a feature wall, boutique or vintage furniture pieces or rugs and soft furnishings. A dressing room is a place to bring out your individuality, and your dressing room decor should demonstrate this.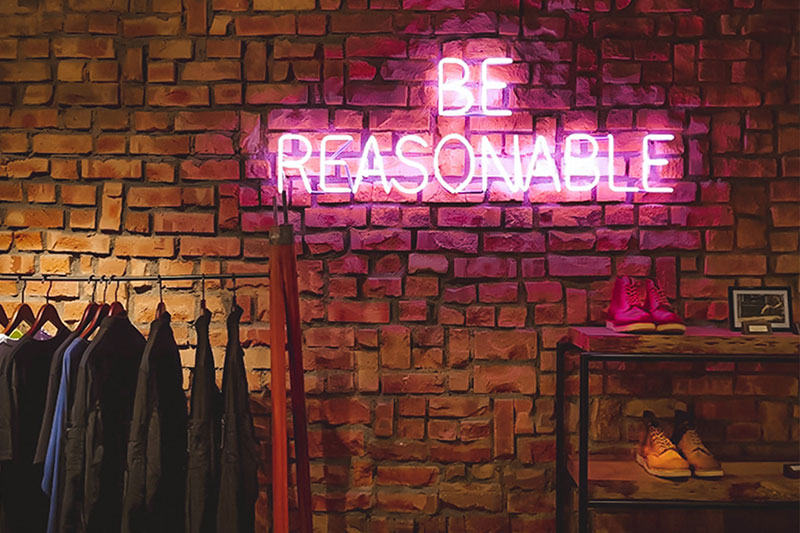 Ready to create your own dressing room? Discover our full range of oak bedroom and dressing room furniture or check out our blog for more inspiration, news and tips.