Earth Day - Responsible Sourcing
Saturday 22nd April is Earth Day, a global event educating people about the importance of our natural environment and the effects of climate change. As you can imagine, this is an important subject for us. In some parts of the world, environmental change is causing irreversible damage to forests and of course, in other places, human deforestation is unsustainable.
At House of Oak we believe that responsibly sourcing wood is vital to the future of our industry and our planet.
Re-using and Recycling
One of the key ways to responsibly source your furniture is to buy where the wood has already been used for another purpose. Second hand wood might not have been sourced responsibly at first, but re-using wood that already exists is more responsible than encouraging new wood to be sourced. You're doing no extra harm by re-buying wood furniture for your own home, compared to leaving it to rot and buying something new.
Second hand wooden furniture could come from a number of places. It might have been produced from older pieces, or it could be an antique at auction. It might just be offering to take furniture off a friend or family members' hands when they're done with it. This is also one of the benefits of longer lasting furniture like oak: even second, third or fourth hand it's still likely to be in good, useable condition. Great pieces of House of Oak furntiure will do just that - last longer, making it great to hand down the generations. 
Forest Stewardship Council – FSC approved wood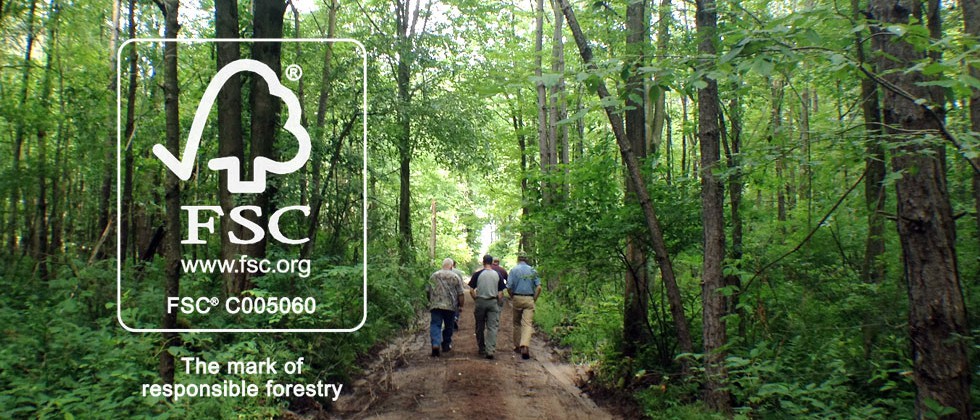 If buying or receiving second hand isn't for you, you can still buy new wooden furniture from responsible sources. The Forest Stewardship Council (FSC) is an international body dedicated to helping forest managers maintain responsible long term practices. In turn, they also oversee wood buyers and sellers to ensure that wood can be marked as coming from sustainable sources and sold as such.
Anywhere you see the FSC's logo, you can be sure that the wood used in furniture's construction has come from a responsibly managed forest. Many of our furniture ranges use FSC certified wood in their construction, and most manufacturers will proudly display the logo to help you recognise their wood products as responsible.
Longer Lasting Wood – Good Quality Oak and Hardwood Furniture
A modern design trend has been towards quick and easy, short term, replaceable furniture, especially among younger generations. People are moving house more often. Having furniture that doesn't have to be well cared for, is inexpensive to buy new and easy to dispose of is suitable for such a lifestyle. Unfortunately, it does mean using more wood over the course of a lifetime, even if it is responsibly sourced.
Although the investment in hardwood furniture is higher - both in upfront cost and time spent caring for it – the long term benefits are not only more economically sound, they also lead hardwoods to being a more environmentally responsible choice of furniture. Longer lasting furniture means buying less new furniture, and results in less wood needing to be sourced.
Mary Rose Furniture – Reclaimed & Recycled Wood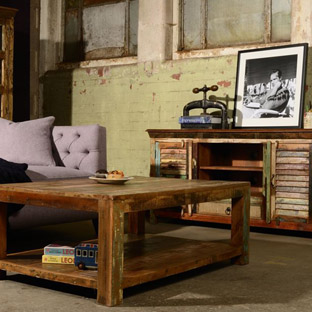 Finally, the ultimate in responsible sourcing: reclaimed wood furniture, including our very own Mary Rose furniture range. In general, reclaimed wood furniture is made from wood that's no longer usable in its original form, but still structurally sound enough to be used in construction of furniture. Most often, vintage industrial styles are used to take advantage of reclaimed metal as well as wood.
In particular, our Mary Rose furniture is made from wood reclaimed from fishermen's boats. Though this wood has seen plenty of use, the boats in most cases are no longer fit for purpose. Seeing use in the sturdy wood required to build boats, we've repurposed it to create unique and interesting furniture with real stories behind them.
Each piece has its own character and uniqueness, defined not just by the grain of the wood but by the paintwork used for it, and the various strains it had from being on different parts of the boat. Despite its age, this wood is incredibly contemporary in its design, for an exciting mix of modern design styles with wood up to 150 years old.
After all there's no place like home...