Get the Look: Autumnal Florals
Here at House of Oak, we love the versatility that comes with interior design. Stages of life, changes in the weather and current trends can all affect the way we design our surroundings… and it keeps us busy! This year has seen the return of floral patterns and delicate flowery designs in the home… yet most people seem to think that florals are best left to spring and summer! We couldn't disagree more…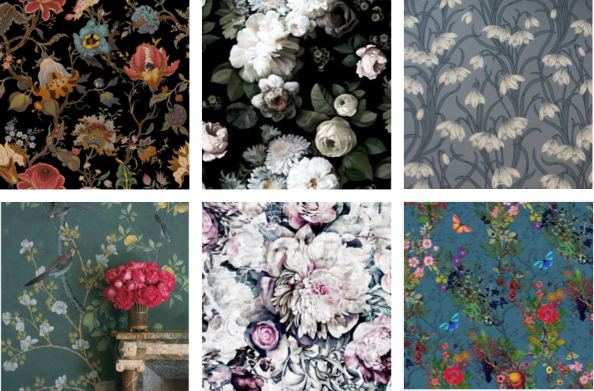 We know it's early, and autumn doesn't officially begin until the 22nd September (although in our books it's as soon as we get to September), however we can't help but get excited about the exciting new interior trends for autumn! And this year, we love the idea of autumnal florals…
Over the past decade, the 'signature' wall has become an interior trend found in most homes, with one wall in a room having a vibrant (usually floral) pattern, whilst the others stay one colour, creating a statement effect. The signature wall is the perfect opportunity to incorporate florals into your home without breaking the bank or overdoing it… 
Read more: After all, Wonderwall...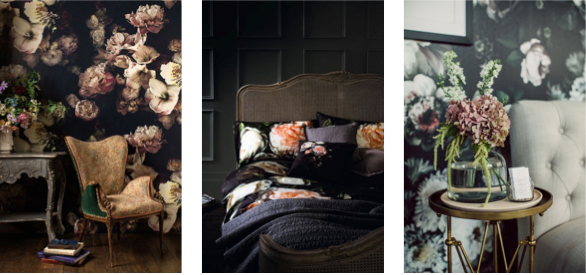 Despite having the unofficial name of 'granny' florals, furniture pieces with traditional floral designs were an extremely popular interior trend in the 70s, and have recently made a huge comeback. Gold, copper, or rustic-style legs and framework were often accompanied by flowery patterns with a combined mix of textures such as velvet, cotton and polyester. As a featured home and lifestyle trend for 2016, 'granny' florals could be a great addition to your home…
Why not take a look at our vintage-inspired Rock N'Roll range to complete the retro look of the 70s? The signature customisable metal or wooden legs can be found on the dining and living room furniture in the range, making it completely bespoke to you and your style!
If you're not keen on changing up your wall patterns, why not get – or even create your own floral bouquets, arrangements and accessories to make an impact in your home? Make a statement with a bunch that'll stand out, by choosing colours that contrast with the current colour of the room they'll be homed in; or think completely outside the box and choose olive branches, pinecones and wild feathers to create unique arrangements that embrace the later seasons…
However you decide to spice up your interior, consider getting creative and moving away from the norm with floral designs of a richer colour to transform your home into a beautiful, relaxing sanctuary… 
Check out our autumnal floral inspiration board for more ideas on how to transform your home with rustic floral vibes...
https://uk.pinterest.com/houseofoak/autumnal-florals/
Browse our collections of handcrafted Oak products online to add some rustic charm to your autumnal florals. Better yet, pop into our 11-floor showroom and take a look for yourself, where our friendly customer advisors will always be on hand to help you decide what's best for your humble abode…
After all, there's no place like home.