Indulge in a Creamy Classic
Treat yourself and indulge in some classic cream... and no, we're not talking about desserts! Although we think our Hampshire in Classic Cream furniture range is just as satisfying! Handcrafted to last a lifetime, this beautiful range is one of our most unique collections. The contrasting cream and oak finish creates furnishings that will compliment your home all year round.
And it looks like you've stricken lucky! At the moment, our Hampshire in Classic Cream range is on sale, providing you with the unrivalled quality at unrivalled prices!
We've chosen a few of our favourite products to show off this delightful range...
Hampshire Classic Cream Large Glazed Hutch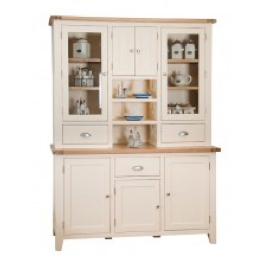 If you're looking to inject your home with some traditional country charm, you don't need to look any further than this large glazed hutch. It will transform your kitchen into a blissful sanctuary that even the idlest cook won't want to leave! The option to buy a sideboard and display cabinet to sit on top of the hutch is available too. This product offers both style and convinience with plenty of hidden and open storage options.
Hampshire Classic Cream Square Lamp Table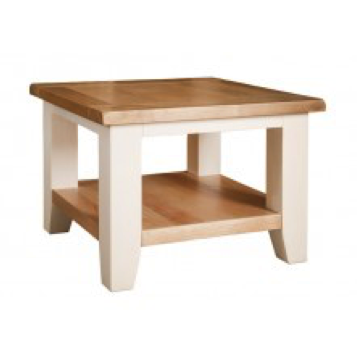 Working well in any room of the house, this lamp table combines both traditional and contemporary styles. The beautiful wooden finish of the natural top and shelf combined with the modern cream paints creates a fresh, clean and up-to-date vibe for your home. Use it as a coffee table in size-restricted rooms, a side table, or even fix it up with a cushion for a spare seat... the possibilties are endless.
Hampshire Classic Cream Shoe Organiser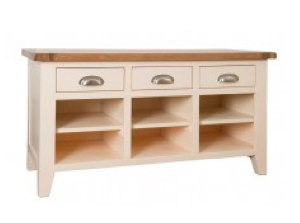 The perfect piece of furniture for your hallway, this shoe organiser has compartments to keep your shoes neatly tucked away. This beautiful piece of furniture also has three drawers offering even more storage. Perfect to organise the clutter that usually gets lost in the hustle and bustle of daily home life.
Hampshire Classic Cream 180cm Extending Table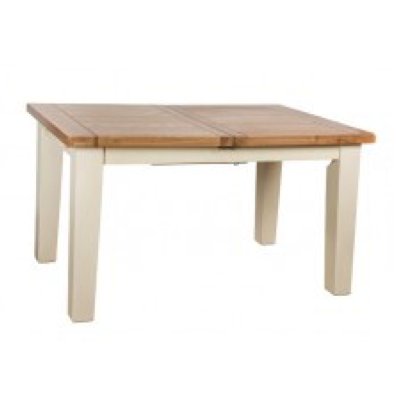 A big and beauitful centrepiece in any dining room, this dining table will always be at the heart of a party. The elegant paintwork and natural oak finish exudes countryside personality and charm. The extending technology of this dining table also allows you to adapt it to suit the size of your dinner party, making it the perfect addition to your dining room.
If you'd like to take a closer look at any of the products mentioned, or any of the products in the range, check us out online. Better yet, if you're in the area, why not pop into store? Our friendly team will always be on hand to help you with whatever you need. Ensuring you have an effortless and enjoyable shopping experience with House of Oak.
After all, there's no place like home...