Introducing The Olso Oak Furniture Range Also Available In Dove Grey
We have two new exciting options within the same Oak Furniture range in our show and online called the Olso. Both ranges offer a wide number of options for the bedroom, living room, dining room, hallway and kitchen areas. The classic Oslo Oak Furniture range comes with a natural oak finish whilst the Oslo Oak Furniture Dove Grey range comes in a beautiful colour option.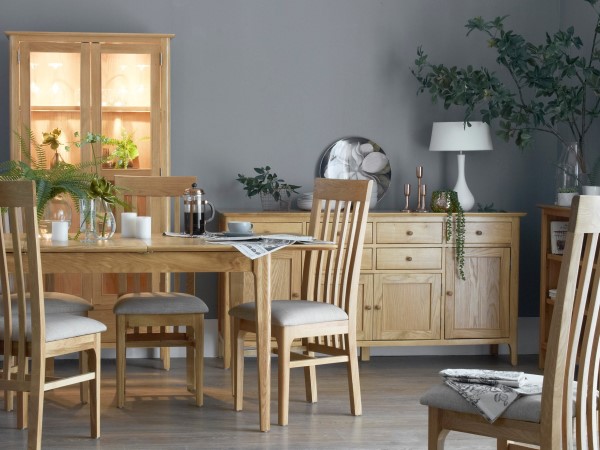 The Olso Oak Furniture range is perfectly presented in a Natural Oak Finish and with Scandinavian style influences, this collection captures the trend for Scandinavian interior style, made for todays' UK Homes. Featuring a choice of wood or metal handles. The bedroom Range has metal drawer runners added for the extra bit of bedroom chic. This is a range for those serious about making their home a stylish place to be.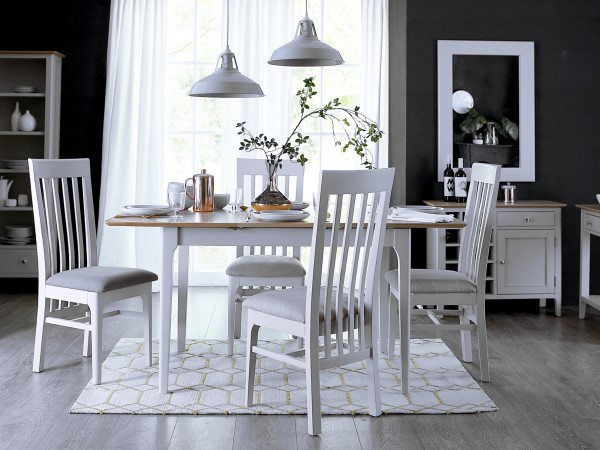 The option of the Dove Grey finish allows for a modern look and feel to this high quality range of Oak Furniture. A painted finish is perfect for all rooms providing a cottage warmth and feel. In total we have 49 items in the range including wardrobes, sideboards, display cabinets, beds, tables, drawers, bookcases, dressers, tv cabinets, wine cabinets, blanket boxes, mirrors and chairs. This stunning dove grey painted and oak top collection, brings a unique twist on Scandinavian design. Finished in a beautiful dove grey paint, featuring natural light oak tops and metal drawer runners to emphasise the craftsmanship found throughout the range.