Listen Out For House Of Oak On Heart FM
As the autumn starts to kick in across the region House of Oak is looking forward to an 8 week Heart FM radio advertising campaign across the region. We plan to have two commercials running short 10 and 20 seconds in duration. These will feature our own bespoke musical identity and using specialist voice-over talent Katie Rand. The campaign starts on Thursday 28th September running until Sunday 19th November 2017.
We are on heart Yorkshire.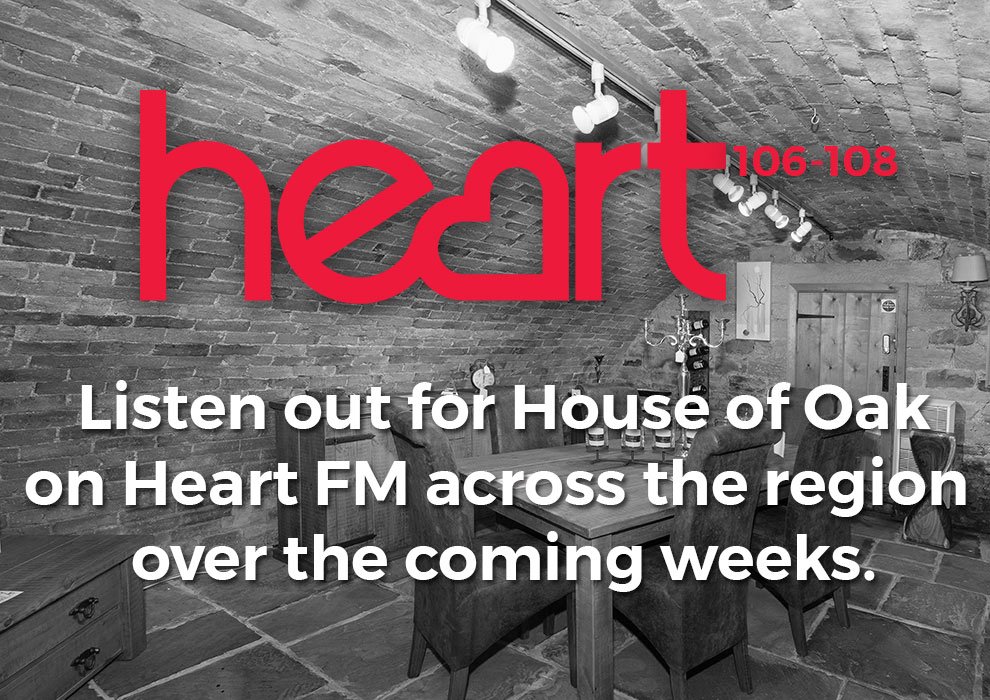 "11 floors of quality furniture, for every room, with many pieces unique to our store, built on solid oak foundations over 30 years, it has to be the House of Oak, Wakefield Road, Scissett, details at www.houseofoak.co.uk"
With this return to commercial radio we expect the activity to jog the memories of Hearts audience who will have heard House of Oak over the years even going back to the days when the station was Real Radio. 
The business and range has grown so much in recent times that we are keen to advertise the fact on heart which has proven itself as a great station to reach a house proud family audience.  Coupled with a complete revamp of the House of Oak's online provision we anticipate good things for continued growth of the business.