Spectacular Christmas Film Decor
Here at House of Oak, we see Christmas as the perfect opportunity to introduce some new interior themes into our home. Whether you're a fan of traditional warm and rich festive colours; have an affinity for icy blues and sleek silvers to challenge a winter wonderland, or you're looking for a quirky new kind of festive décor… our oak furniture ranges provide the perfect strong, stylish and sturdy wooden foundations for you and your home.
Seen as Christmas is just around the corner (how did that happen?!), we've scoured Netflix, raided the DVD cupboard, and pigged out on popcorn (whilst sitting on a stylish HOO leather sofa!) to find the most spectacular Christmas film décor that'll have you running to your nearest homeware store, brimming with ideas and inspiration to satisfy your own decorative flair…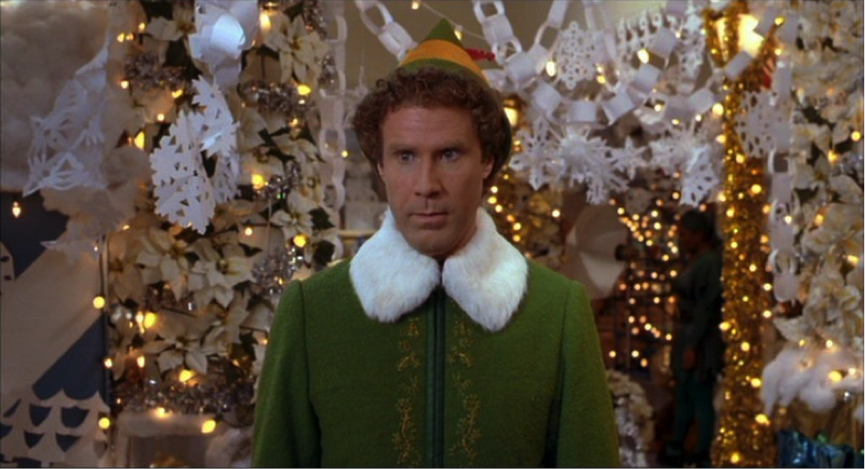 Elf (2003)
Who can deny that the magical display created by Will Ferrell in one of the best Christmas films of all time was anything short of genius? The confused elf brings Christmas cheer all the way from Santa's Grotto to New York City with a festive display that could put Mrs Claus to shame! Handmade snowflakes, golden tinsel and stars, and twinkly lights that could brighten the darkest night make up one of the most incredible festive on-screen displays we've ever seen…
Home Alone (1990)
Home Alone truly captures a traditional festive theme, making us feel all warm and cosy inside. Yet somehow, it's not the interior of the film settings that caught our eye when we first saw it. In true American style, the exterior of Macaulay Culkin's residence is one of the most festive displays we've ever seen! Lights everywhere and a flurry of trees make for a festive dream and inspiration for our own houses…
National Lampoon's Christmas Vacation (1989)
Our favourite scene from the National Lampoon's Christmas Vacation sums up Christmas perfectly! The Christmas dinner scene from the film manages to create a traditional festive setting through food and outfits – never mind décor! Whilst the shimmery curtains add a little dazzle to the scene, the turkey and trimmings, and the array of terrible yet cosy Christmas jumpers reflect every single family on Christmas Day!
The Grinch (2000)
Potentially the most extravagantly decorated town in Christmas history, the residents of Whoville really do go all out when getting prepared for Christmas. To adopt the same idea, get creative with wacky colours, lots of lights and of course, fake snow!
Recreate your house in time for Christmas with help from House of Oak, and invest in some gorgeous oak furniture that'll last you for many Christmases to come!
After all, there's no place like home.