Introducing... The Massive Range!
Massive by name, massive by nature! 
This beautiful handcrafted furniture range is made from authentic solid Oak of Nordic countries. Characterised by its beauty from the tree-ring pattern, this range is a great interior upgrade for the summer. Perfect for a spacious home due to its bulky structure, this range completely embodies the naturalness of Oak. Each piece is one of a kind due to the natural markings of the wood.
Here at House of Oak, we only stock the best quality Oak furniture that we feel will enhance your home and provide you with both style and substance. The majority of our products offer a large amount of storage space, as well as looking beautifully elegant in the home. We've selected a few of our favourite products from the new range to give you a sneak peek as to what could soon be sitting in your home.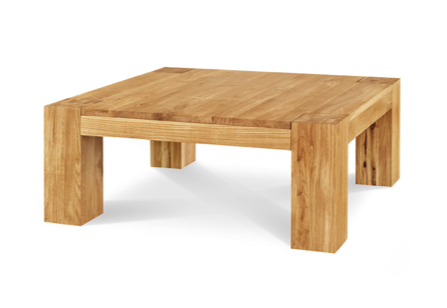 This big, bold, beautiful coffee table brings an authentic and rustic charm into any living area. It works as a stunning centrepiece and embraces the natural patterns found within this multi-tonal solid Oak. The sturdy structure of this product shows through its chunky design, making for a piece of furniture bound to last in the home for years to come.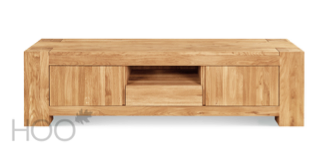 The perfect focal point for any living area, this wide set TV unit combines both style and convinience. The natural markings of the wood bring some nature indoors and the body of the product provides two cupboards and a shelf for all your technological needs.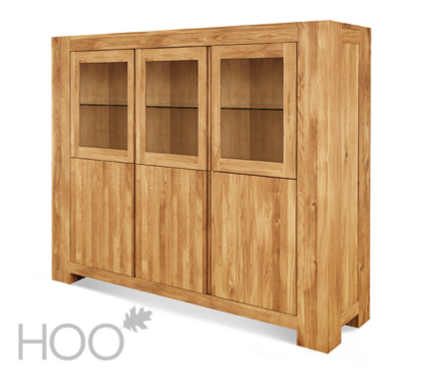 Living up to its 'massive' name, this triple-doored display cabinet provides a huge amount of space for all of your storage needs. An investment worth making! Despite its bulkystature, this beautiful Oak display cabinet exudes authenticity and rustic charm. The glass windows add elegance and class to the product, whilst providing storage protection.
So, if you've got a spacious home that could do with a stylish update, look no further. The Massive range from House of Oak will provide your home with style, storage solutions and rustic charm. Take a look at this brand new range online. Better yet, pop in store where our friendly customer advisors are always ready and willing to help you with any enquiries.
After all, there's no place like home.