Halo Montana - New Range
Halo Furniture produces a wide range of stunning, unique and expertly made furniture. Each piece is hand crafted using traditional skills and high quality materials, and that's why at House Of Oak we're always proud when we add a new line from Halo; this latest range, Halo Montana, is no exception.
Taking inspiration from the early 1900's Halo have yet again crafted a selection of exceptional dining and living room oak furniture. Including Oak Coffee Tables, Bookcases, TV Stands and more, this latest addition to our catalogue has everything you need to bring your living quarters to life.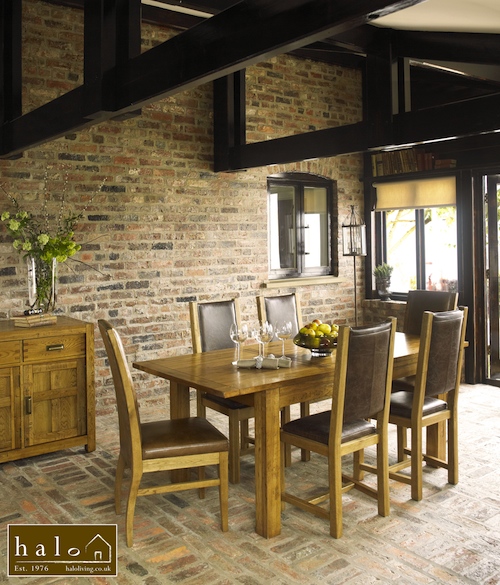 Featuring brass cup handles on chunky, stylish doors and drawers, and finished with the usual level of excellent craftsmanship you expect from Halo, the Montana range oozes character. The unique nibbed finish to the oak creates a warm, distressed look, adding to the beauty of every individual piece.
The Halo Montana range will be available to view in store from September, however you can browse the collection, and place an order online now by visiting http://www.houseofoak.co.uk/halo-furniture/montana