Modernise Your Interior With The Handsome Halo Montana Range
Inspired by the 20th Century, House of Oak's Halo Montana Range features contemporary masculine design created with levels of incomparable high quality. Every piece of solid oak furniture is expertly crafted to compliment your living space. This range has something for everyone, featuring oak office furniture, dining room furniture, TV units, coffee tables, bookcases and more. This sturdy range is ideal for adding a robust and slightly masculine feel to a room.
REGGIO HIGHBACK 2 SEATER SOFA IN OLD SADDLE NUT - £999.99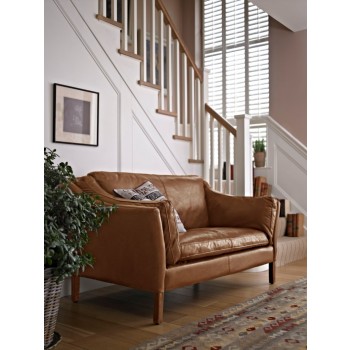 The compact leather of this hand crafted sofa provides a comfortable solution for any living space. Influenced from retro styling, this super soft sofa brings a modern spin on traditional - ideal for a trendy city apartment feel. This sofa can also work as a signature piece in hallways, bedrooms, the study or TV room.
MONTANA LAMP TABLE IN NIBBED OAK - £219.99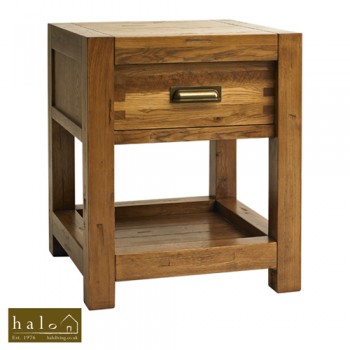 The Montana Lamp Table is a more contemporary oak feature while still keeping plenty of character. The streamline design combined with brass cup handles and interesting finger joint detail makes an attractive addition to any room. This table will provide the perfect surface for your favourite bedside lamp, providing you with a practical solution but with plenty of style.
MONTANA 2 DOOR SIDEBOARD IN NIBBED OAK - £599.99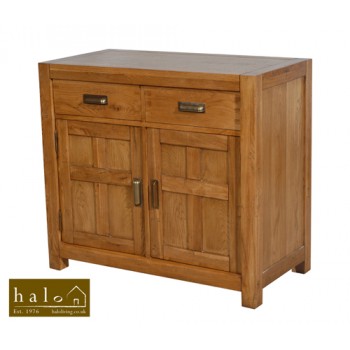 Having plenty of storage in any dining room or kitchen area is important. The Montana 2 Door Sideboard provides space to store dining room cutlery and crockery. The smooth design and nibbed oak characteristics make it a beautiful solution to adding storage to any room. With a smooth top surface to place ornaments, framed photographs or decorative pieces, this sideboard is a great way to add a statement in any room.
MONTANA COMPACT ENTERTAINMENT UNIT IN NIBBED OAK - £329.99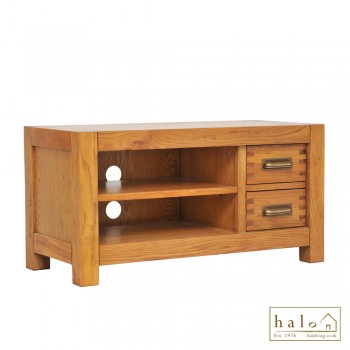 The Montana Compact Entertainment Unit in Nibbed Oak ensures your TV is displayed at its best, while also working with your other living room furniture. This appealing entertainment unit provides you with a surface for the TV, DVD player and storage drawers. The clever design has incorporated two holes in the back so that you can easily slot through cables, keeping them out of sight. The compact design of the unit makes it blend in with the rest of the room without being overpowering.