How To Spruce Your House Up With Spring 2022 Home Decor Trends
Our 2022 Spring Decor trends focus on self-care living, featuring all things green, open-plan living and organised spaces.
As we approach the end of winter and push through what could be just a few more weeks of potential snowstorms, hail and bitterly cold winds, we start to look forward to spring. Although you might not be ready to say goodbye to the cosy blankets, warm tones and woodburning stoves, it's time to think about how you want to transform your home from a place of nestling to a place that reflects the new season.
When considering spring decor trends, we're usually drawn to bright colours and light and airy accessories that reflect the season of new life. As self-care continues to dominate design and purchasers' intent, our new trends reflect
Our spring decor trends include quick wins, which mean you won't need to completely gutter your whole house, and long-term changes that can promote healthy living.
Focus on Biophilic Design
One of the most exciting new interior trends is biophilic design. Making the link between indoors and outdoors, the biophilic design seeks to harness the benefits of the outdoors in our homes. Incorporating biophilic design into our homes involves bringing elements of outdoor green spaces, to improve physical and mental health and encourage productivity. Boost your mood and creativity with house plants in every room.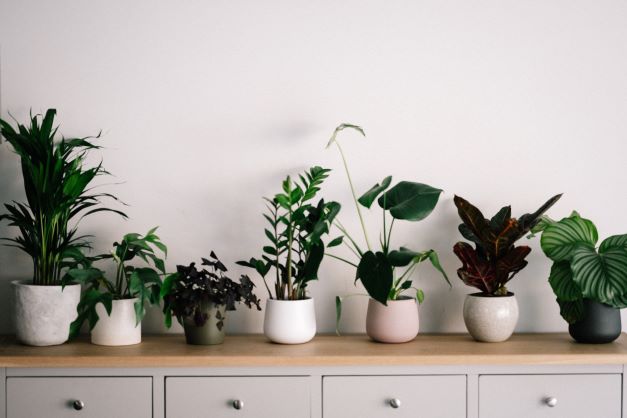 Create a healthier space with quick biophilic design wins including:
Increase natural lighting to benefit from good natural daylight by opening your curtains, and positioning furniture so your light levels increase

Maximise your home oxygen levels with real plants and greenery in and around your home

Choose patterns that feature curved designs or botanical leafs

Make green the basis of your colour palette to create a calming space that mirrors being outdoors. Whether that's green walls, green furniture or green accessories in the form of plant pots, cushions or rugs
Add A Splash Of Colour To Your Spring Decorating Ideas
Green, Green, Green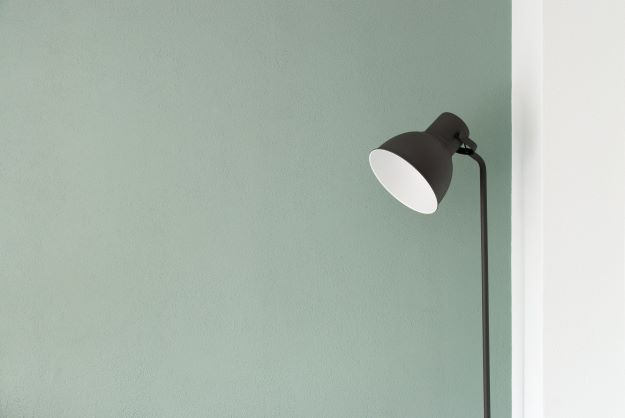 Green is set to be the standout colour of spring 2022, due to its calming effects and ability to bring a feeling of nature to the indoors. Green is the natural progression for colour trends as decorating colours move away from all-beige neutrals, to natural greens becoming the staple colour to provide us with a feeling of comfort and home.
Look for natural-looking greens, as opposed to neon and lime. Olive, sage, mint and moss tones are your best bet for creating your very own sanctuary. These green tones can be used as a basis for your colour palette, working well with beiges, browns, pinks and greys. Be sure to choose a matt finish for any green coloured walls to avoid the green turning shiny and bright.
Pair With Warm Wood Tones
Sticking with the natural theme, wood tones can make your house feel particularly warm and comforting. Pairing light green or natural colours with wood furniture and accessories can make your home look and feel lived in, as opposed to pristine and untouchable. Your house wants to be a place that feels homely, and wood furniture such as oak coffee tables, TV units and cupboards can bring your room together and create a highly inviting space.
Play With Colour Pops & Bold Patterns
Colour pops are a great way to make your house feel modern and bright in the spring/summer months. Big and bold, there are no rules when it comes to the trend as it allows you to inject your personality into your decorating or decor. Place a brightly coloured upholstered occasional chair into the mix of any room of the house. To stick with the green nature trends and keep your room feeling warm and lived in, opt for nature and floral patterns, dark greens, pinks and rustic tones.

Round Off Your Room With Curved Furniture & Design
Say goodbye to sharp-edged kitchen counters and straight lines, as softer shapes and angles are set to dominate interior design trends in 2022. Fitting with the biophilic design and focus on nature, curves in furniture or home architecture resembles natural shapes which are found in nature and can therefore evoke feelings of comfort and positivity. Reflect curves throughout your home from round vases, rugs and circular patterns.


Spring Clean, Year-Round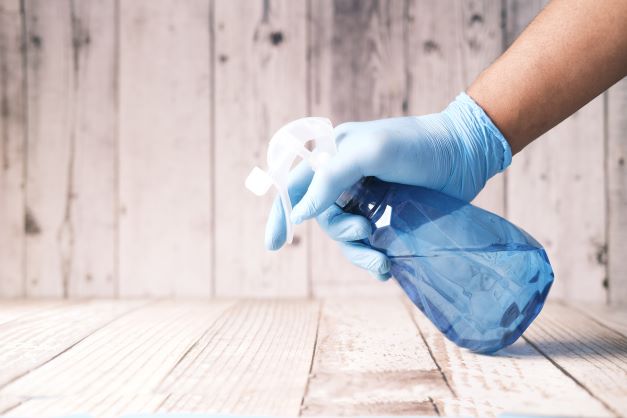 Spending more time in our homes has put the way we store, organise and hoard our stuff to the forefront of our minds. Decluttering and organising our belongings has been key to keeping our homes in order, and it looks like it is here to stay. Charity donations have increased. as has the demand for new kitchens, cupboards and shelving. Less is more in 2022, as decluttering is set to stay to promote healthy living, 'tidy home, tidy mind'.


Work On Your Home Flow With Open-Plan Living
Maximise your floor plan and knock down walls to create an open-plan living space that allows energy and productivity to flow. Think Kitchen/Dining Rooms, Kitchen/Utility Rooms, Dining Rooms/Living Rooms, or a combination of the three, Kitchen/Dining/Living Rooms. Breaking down the walls, will create a feeling of space, increase natural light and can keep the family all in one space. Think about incorporating clear zones, or ways of multi-purposing your room for exercising, homework, eating and relaxing.


Choose Sustainable Options
Not only is sustainable spring decorating ideas an option, but it's also a necessity. Investing in high-quality products and materials won't just save you money in the long run, it can also help the environment by reducing waste and plastic use. Hardwood and oak furniture are built to last. Choose this over plastic and low-quality pieces to make your room look great, and last. Other sustainable decor trends we expect to see are recycled water schemes, built-in recycling systems, and the use of sustainable building materials.


Experiment With Spring Accessories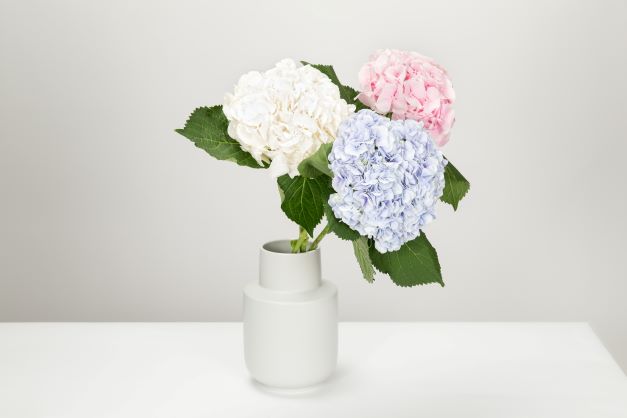 And finally, here are some quick and easy ways to transform your room with spring accessories:
Change up your artwork to bright, floral designs, pattern pieces or peaceful prints

Add a colour pop with some fresh curtains and matching cushions that feature curves and leafy designs

Switch your coasters and table mats for brightly coloured prints

Pick some fresh flowers and pop them into a clear or lightly coloured vase for centrepieces, or lay them by a fireplace
Explore high-quality oak furniture at House Of Oak for your newest addition to your home or explore more useful guides and insights on our blog.