Small Bedrooms: 7 Ways to Make Them Look Bigger!
Have you been dealt the short straw, and allocated the smallest bedroom in the house? Is telling yourself that small rooms are cozy and comforting just not cutting it? It's easy to fall into the trap of feeling defeated about the size of your bedroom.
But don't give up just yet. Small rooms can be made to feel just as big and spacious as their larger counterparts if you follow the right advice. Try our seven creative ways to maximise space in your small bedroom and make it feel enormous.
1. Minimalism
While it may seem obvious, if you're squeezing between numerous pieces of furniture and stumbling just to get to your bed it's not going to fill you with enthusiasm. Being selective about your furniture can free up precious space and make your small bedroom feel less squashed.
When working with small rooms it's essential that not only are you selective about your furniture but also stick to the bare necessities. There are numerous items such as desks or sofas intended for the bedroom that aren't actually necessary. These items can just take up your much-needed space.
Make a note to only choose what you need. This can really open up your space and transform your room from a maze into a sizable sanctuary. This doesn't mean you aren't allowed to decorate or have furniture. It just means because you're working with a smaller canvas you're also working with a smaller arsenal and have to be creative with both your space and storage.

2. Placement
Placement is key to carving out a useful and efficient space, especially for small bedrooms. Both planning and accommodating for bedroom furniture can have a tremendous effect on the mood and feel of the room. Whether you are starting from scratch and just moving in, or have suddenly had the motivation to transform your sleeping space - prioritisation is the key.
Start by measuring and planning your space, this can give you a rough indication of what you're working with and different ways you could tackle this. Then proceed to place items in the room (start with your largest item, usually the bed) and work down as so. This will allow you to focus on the larger items and plan your room around them.
A helpful exercise with furniture placement is to leave the room and come back in with a fresh perspective. Complete a simple task such as making your way to the bed or opening the curtains, if you are struggling to do so and bumping into pieces of furniture your arrangement may need refinement.
If you're wondering which furniture could work to help elevate your bedroom, check out this blog post on the best chairs for bedrooms for inspiration.
3. Light colours and tones are your friends
Probably the most well-known way to transform the size of a room is to optimise the tone and colours of the walls. It's a widely known fact that dark tones absorb light, whereas lighter tones such as white, cream and ivory work to reflect the light. Certain colours such as eggshell and satin do this very well, giving the appearance of a larger, more luminous bedroom.
While a coat of the right paint or wallpapers can create a more inviting feel, certain colours such as stark white can have the opposite effect and can make your bedroom feel cold and bleak.
If you're struggling for ideas on what colours to paint your walls you can read our guide on which colours go with oak furniture. Besides you can never go wrong with layering the use of complementary colours.
4. Declutter
Decluttering your bedroom can be a strenuous and tedious task, however necessary it may be - so popping on some music or a video in the background can make it a much more pleasant experience.
Unfortunately there are no cutting corners when it comes to cleaning. It takes time and effort. A useful exercise is first of all getting rid of everything you haven't used in the last six or so months - yes, that also means that sweater that you insist you're 'going to wear one day'.
The whole process is meant to free up space, so however you do that is up to you. Sometimes it may be a simple case of finding a new storage space for something, while out of sight out of mind is hardly the intention behind decluttering - occasionally this can work. There is also the option of donating unwanted items to charity, or simply just throwing things away - black bags can go a long way.
Decluttering can help to open up space and make your room feel less cramped and dingy. Sadly this is a rinse and repeat process, so make sure you're tidying regularly as to not undo all your hard work!
5. Utilise space
Utilising space is one of the most creative ways on the list to make your small space seem roomier. And utilising space can mean anything from making use of multi-functional storage to identifying new storage opportunities - if you're being creative and efficient with your space you are effectively utilising your space.
Fortunately there are a great deal of creative storage ideas at your disposal, once you start to think efficiently the concepts will continue to pour. Making use of the space underneath your bed is probably one of the most overlooked ways to optimise space - whether that may be a raised bed or using a bed frame with drawers installed.
Floating shelves, drawer organisers, wall mounts, furniture with storage, wardrobe with sliding door, and making use of the back of your bedroom door are all great ways to enhance your space. By no means is this a definitive list of the options available to you, small rooms require outside-the-box thinking to tackle, and optimising space is no exception.
The Scandic Oak Dressing Table with Integrated Mirror can bring a touch of modern to your bedroom while maximising space.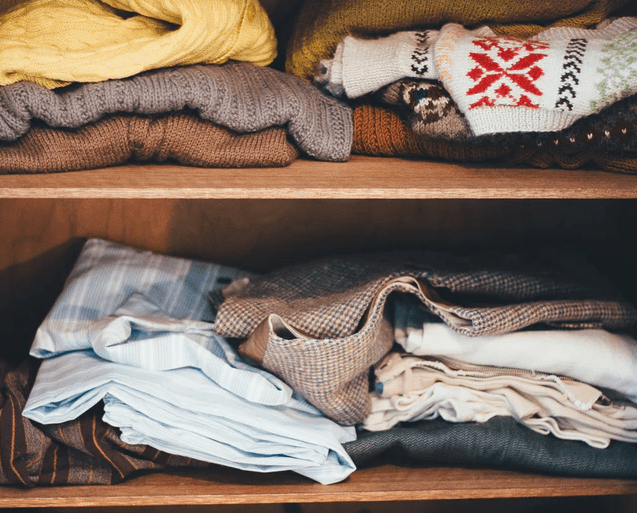 6. Play around with light sources
Sometimes it's easier just to settle on a random light fitting and have done with it. And sometimes you have to be more meticulous with your placement of lighting around your room. Small bedrooms are one of the times that one overhead light simply will not do.
Distributing light evenly around your room can make the world of difference and open up your small bedroom giving the appearance of a larger space. While scattering various lamps evenly around the room will work just fine, why not get creative?
There are various lighting options at your disposal such as fairy lights, LED strips, table lamps, ceiling fans, neon lights, lanterns, light shelves (which are also adjustable to suit your mood) and all will transform your small room.
Try our Driftwood Lighting range to introduce a rustic feel to your bedroom, a true work of illuminating art.
7. Use of large ornaments and focal pieces
A good trick with smaller rooms is to draw your attention upwards, if the focal point of the room is downwards then it can make the room feel dingy and almost create the illusion of caving in. There are numerous ways to draw attention higher such as through the use of large ornaments.
Opting for fewer, larger ornaments can help your room feel more minimalist and reduce the opportunity for clutter. Mirrors, large-scale art and house plants can and should be used (selectively) to transform your room. However, bear in mind leaving a wall or two blank can also help to make your room feel less overcrowded.
Placing mirrors on walls that don't receive much natural lighting can help reflect light around the room and give the illusion of additional space. Our oak bedroom mirrors are a perfect option to attract attention, bounce light around the room, and complement other furniture.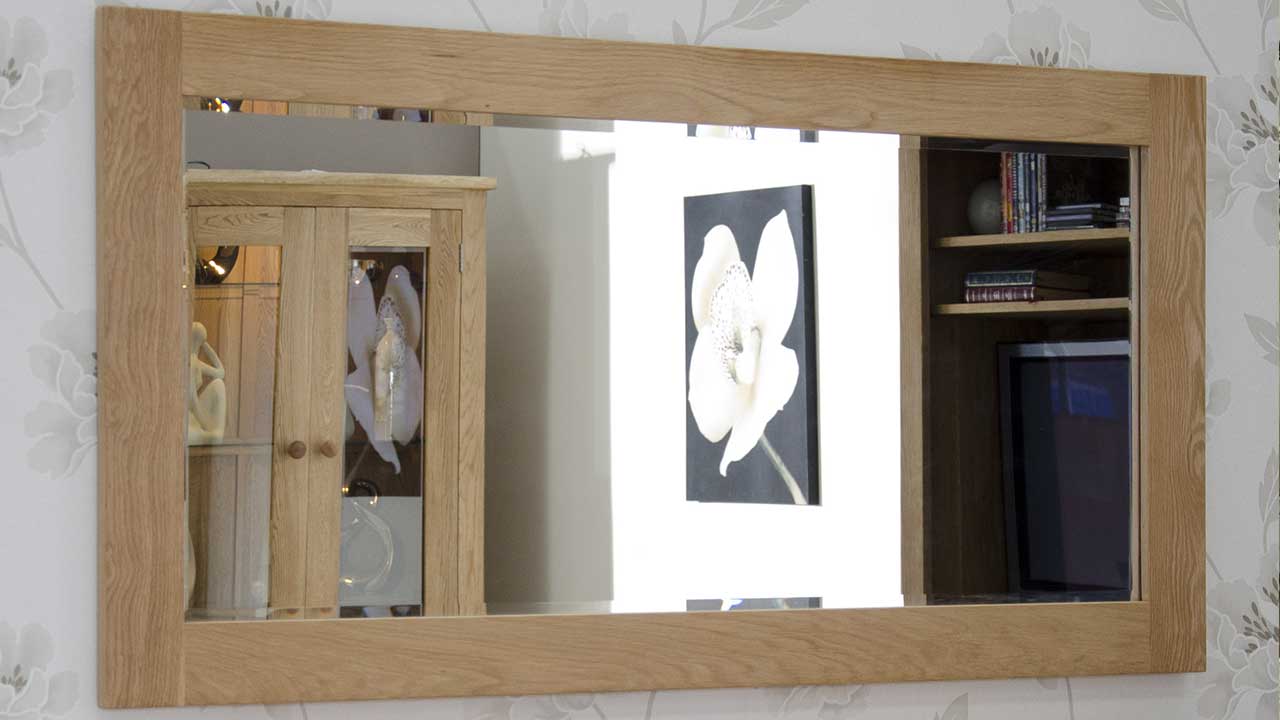 Still looking for bedroom ideas and inspiration?
Bedrooms are one of the rooms in the house that never quite feel finished, so if you're looking to seamlessly tie your room together, make your way over to our stunning oak bedroom furniture range. Browse our range online today!