Lily Oak Furniture in Ivory Painted
Our Lily in Ivory Bedroom Furniture Range has everything you need to bring a sense of elegance and sophistication into your bedroom. Featuring a wonderful selection of timeless classic pieces that have all been crafted using traditional construction techniques. All of these are carefully distressed and hand-finished to enhance the rich detailing of this beautiful furniture collection.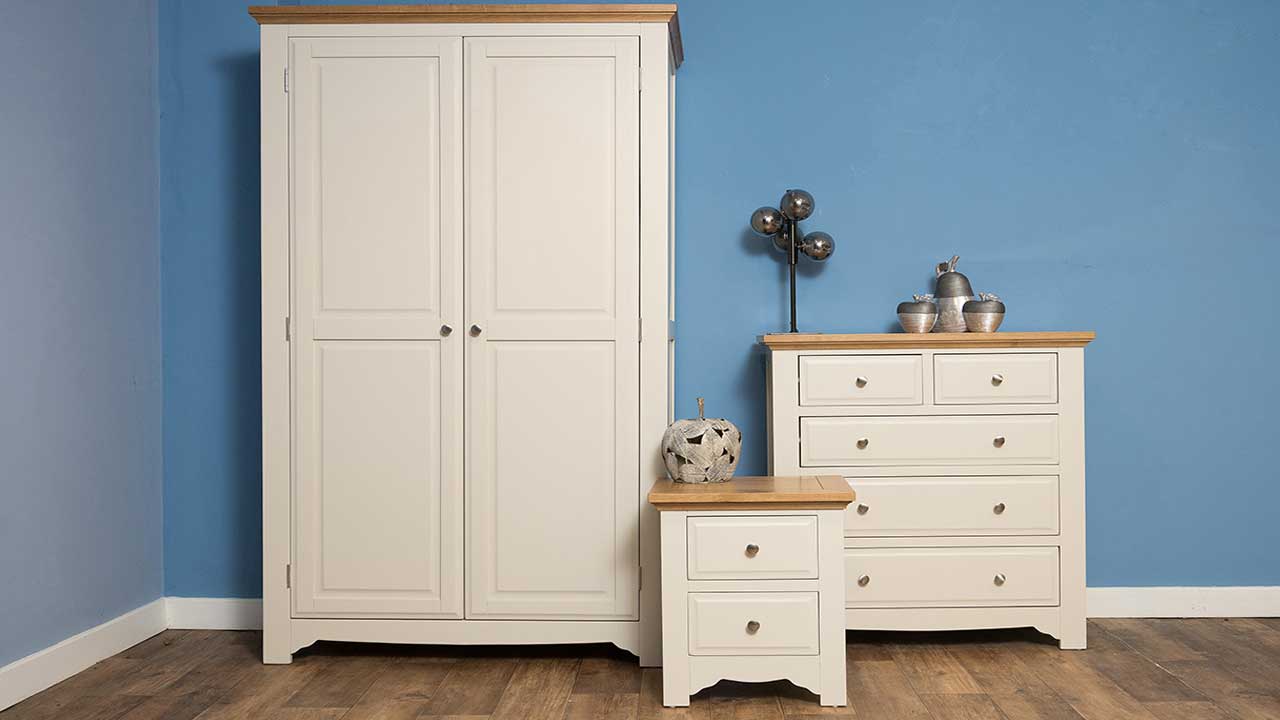 Ivory Bedroom Furniture
Our Lily in Ivory Bedroom Furniture collection is a fabulous selection of furnishings that help you to bring a comforting and classic design to your bedroom. Its light and neutral colour palette can reflect natural light which can help in creating the illusion of added space. These simple pieces bring in an elegant and exquisite style to your home.
Bedroom Furniture Sets
Sometimes buying a new bedroom furniture set can be daunting as there are lots of styles to choose from, classic or contemporary, light or darker, and then you must decide whether the furniture will fit into the overall style of your room. Our Lily in Ivory Bedroom furniture sets can take away the hassle of finding the perfect style and finish for your room by adding a simple, class elegance to any type of bedroom.