NEW Modena Tables and Chairs Range
Moderna Tables and Chairs Range
Our Moderna tables and chairs range offers an exquisite selection of contemporary styled dining tables and chairs. The dark oak finish of the tables and dark leather lining the chairs gives of a luxurious look and feel to a room. Stylish, elegant and sophisticated, this range will have your guests asking questions about the set all evening. The Moderna tables and chairs range truly is something to be admired.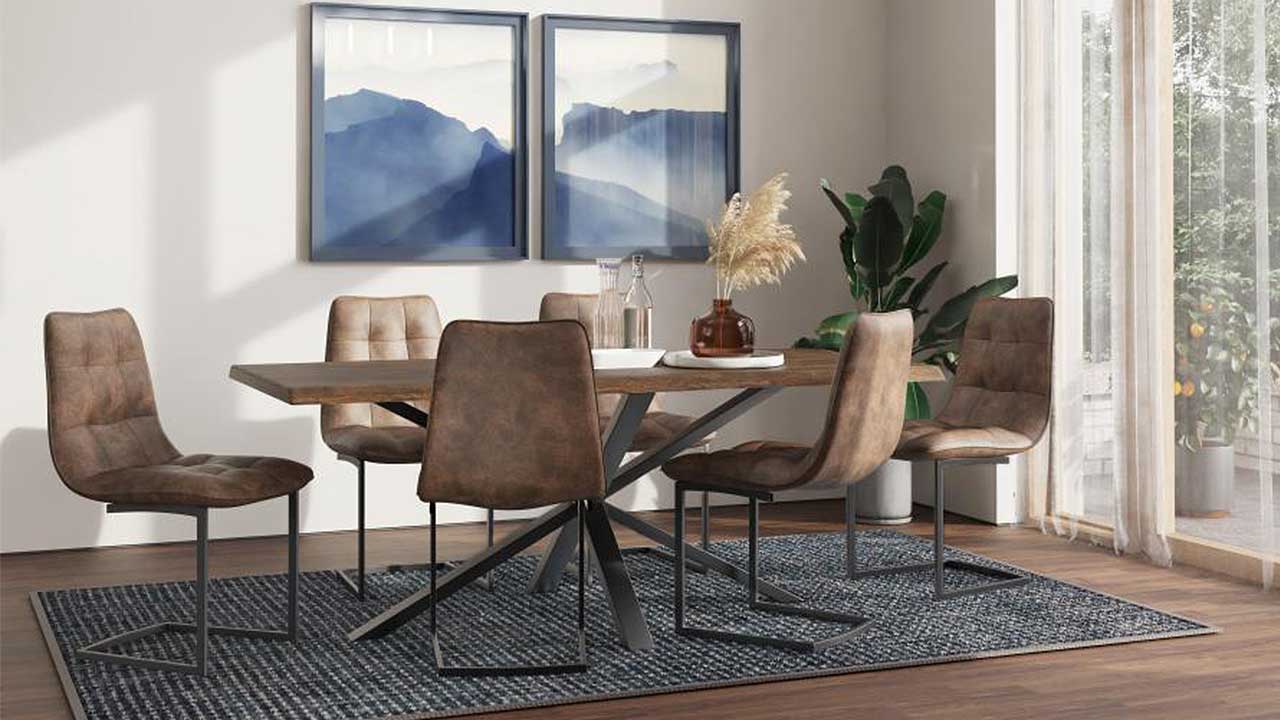 Modern Oak Dining Table
The Moderna tables and chairs range hits lots of different contemporary trends for dining furniture including, statement legs, bold colours and mixed materials. All, when put together to create something as spectacular as the Moderna range, are a true showcase of style and sophistication. 
The modern oak dining tables within this range come in a variety of sizes with a choice of leg designs meaning that you can find something to really light up your room and suit your style.
Modern Furniture For A Dining Room
If you are feeling like your dining room could do with being lifted into the modern era then you need look no further than the Moderna tables and chairs range. The Moderna range helps to bring a modern influence to any kitchen or dining space and with a choice of styles for your dining chairs or benches you can choose just how modern you would like it. You may look for a dining set that sits comfortably on the line between contemporary and vintage which is exactly what the Moderna range has to offer.