Farmhouse Living Room Furniture
Elegant yet rustic, the Farmhouse style living room furniture collection creates a warm, cosy feel with countryside-inspired practicality. 
Farmhouse living room furniture includes steadfast TV cabinets, solid oak side tables, and a variety of farmhouse style storage solutions. All finished with subtle distressing and a deep lacquer for added character.
Browse all Farmhouse living room furniture below, or create a complete country cottage with the full set of Farmhouse Style Oak Furniture.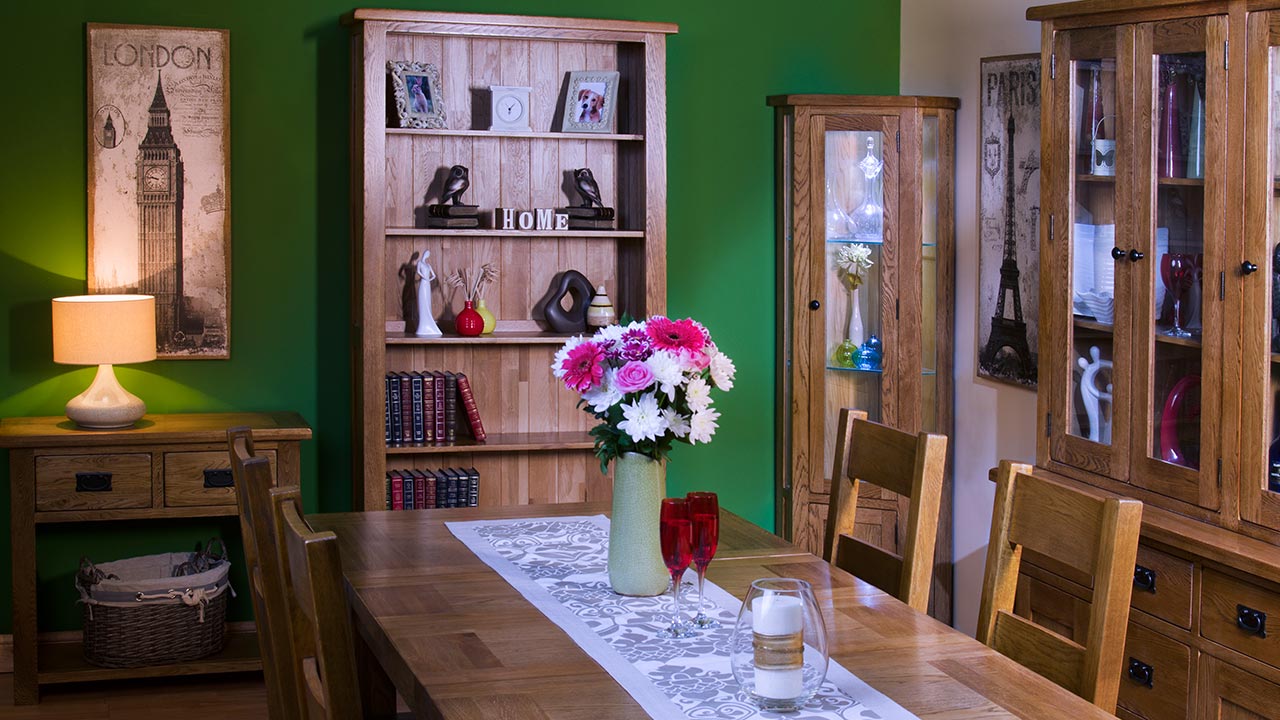 Farmhouse Living Room Furniture
Ideal for fans of the Rustic solid oak collection, Farmhouse style living room furniture brings countryside-inspired warmth to the heart of your home. Crafted from warm-toned solid oak, it features a collection of farmhouse-inspired side tables, TV stands and storage solutions. All with subtle distressing and black handles.
Farmhouse Style TV Stands
The Farmhouse living room range features TV cabinets made from solid oak and deeply lacquered. Whether you want doors, shelves, or extra storage for media, you can rely on a Farmhouse style TV stand to hold it all. Look out for stylish black metal handles on doors, and practical holes for wires – while still looking cottage ready.
Farmhouse Side Tables & Storage
Need somewhere to rest a cuppa? Try a farmhouse style side table or nest table. This characterful range of living room furniture also features high-quality, solid oak storage pieces, crafted with a farmhouse in mind.